The body ecology for women
(Re)become actors of our well-being and our cycles, naturally.
We wish to help women to navigate serenely with their hormonal variations thanks to natural products & adapted to the female metabolism.
"We have created MiYé, which means "the good friend" in Provençal, a brand of well-being adapted to women's cycles, which accompanies women in an expert, natural and genuine way, with the minimum of contraindications, at key stages of their hormonal life. We have developed a range adapted to the female metabolism to help our body naturally find its state of balance during these periods of hormonal disturbances around 3 main pillars: Physical well-being, mental well, skin and hair condition. "Caroline & Anna
We wish to lead the way to a new ecology of the female
body, being more aware of our cycle with very strict criterias, without compromising on efficiency or eco-responsability (made with active ingredients from biodiversity excluding any controversial ingredient or any endocrine disruptors / phytohormones). Products are tested under dermatological &
gynecological control, certified Organic and VEGAN, eco- designed packs and 1% of turnover donated to Charity
ARTAC (Charity studying the link between cancer and
environment).
75% of our hormonal balance depends on our lifestyle. We have developed a range of care products and food supplements that addresses the main symptoms of hormonal imbalance in women: physical comfort, emotional balance and the quality of the skin and hair.
To raise awareness on feminine taboos that impact the quality of life so that women can understand and control their hormonal
wellbeing. Without compromising on
effectiveness, natural ingredients and application confort.
Anna et Caroline
co-founder of MiYé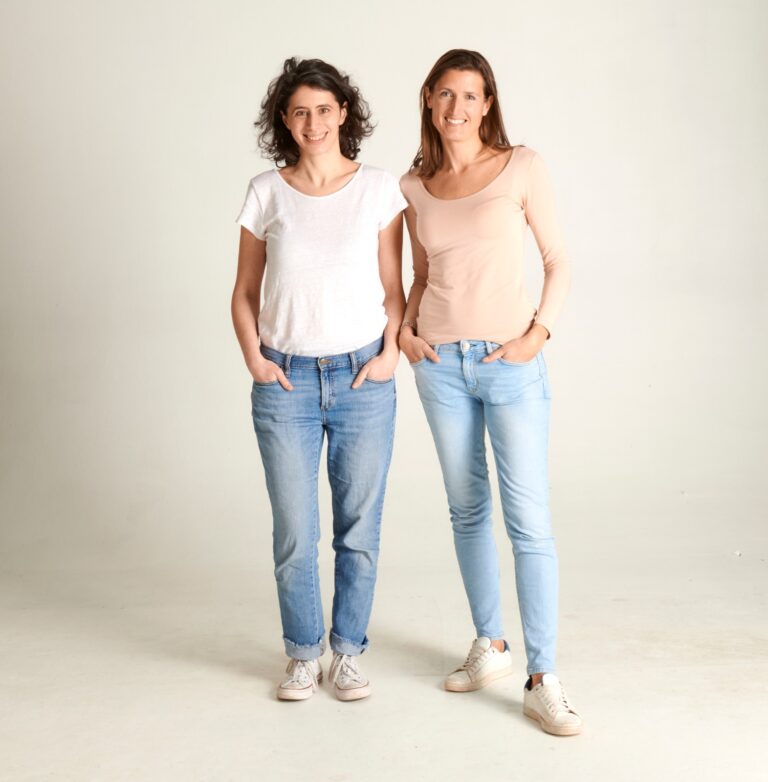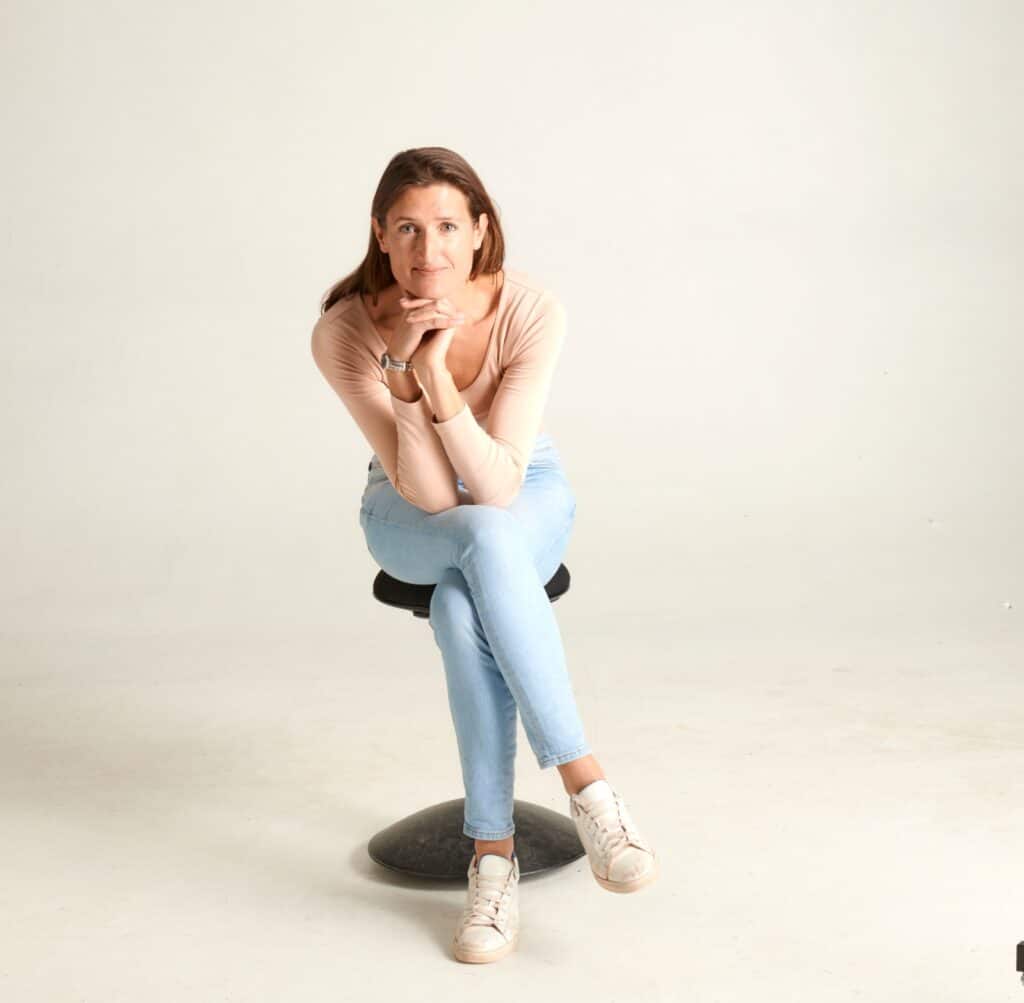 As a natural & organic wellness enthusiast for more than 15 years and concerned about the invisible threat of endocrine disruptors on our health, my life's journey, as a mother, and my 15 years of experience in health/beauty and in the development of cosmetic products and food supplements led me to ask myself many questions about the way women's hormonal balance was being addressed (or not).
As a real "toxic hunter" for my family, when friends asked me to recommend products for hormonal imbalances they were facing (emotional imbalance, skin and hair condition, physical discomfort…), I didn't find anything very convincing in natural and organic products and that was a trigger: my investigation started and led me to create MiYé, the 1st natural and organic brand dedicated to women's hormonal balance.
I am convinced that women's health can and must be reconsidered in a more natural and adapted way. By paying more attention to our sensations, our emotions, our cycles, we have everything to gain!
It is also time to put an end to the taboos and preconceived ideas surrounding hormones and menopause, and to develop adapted solutions.  With MiYé, we are committed to accompanying women in their search for well-being and natural and healthy alternatives to take care of themselves.
Together, let's lead the way for a new ecology of the female body.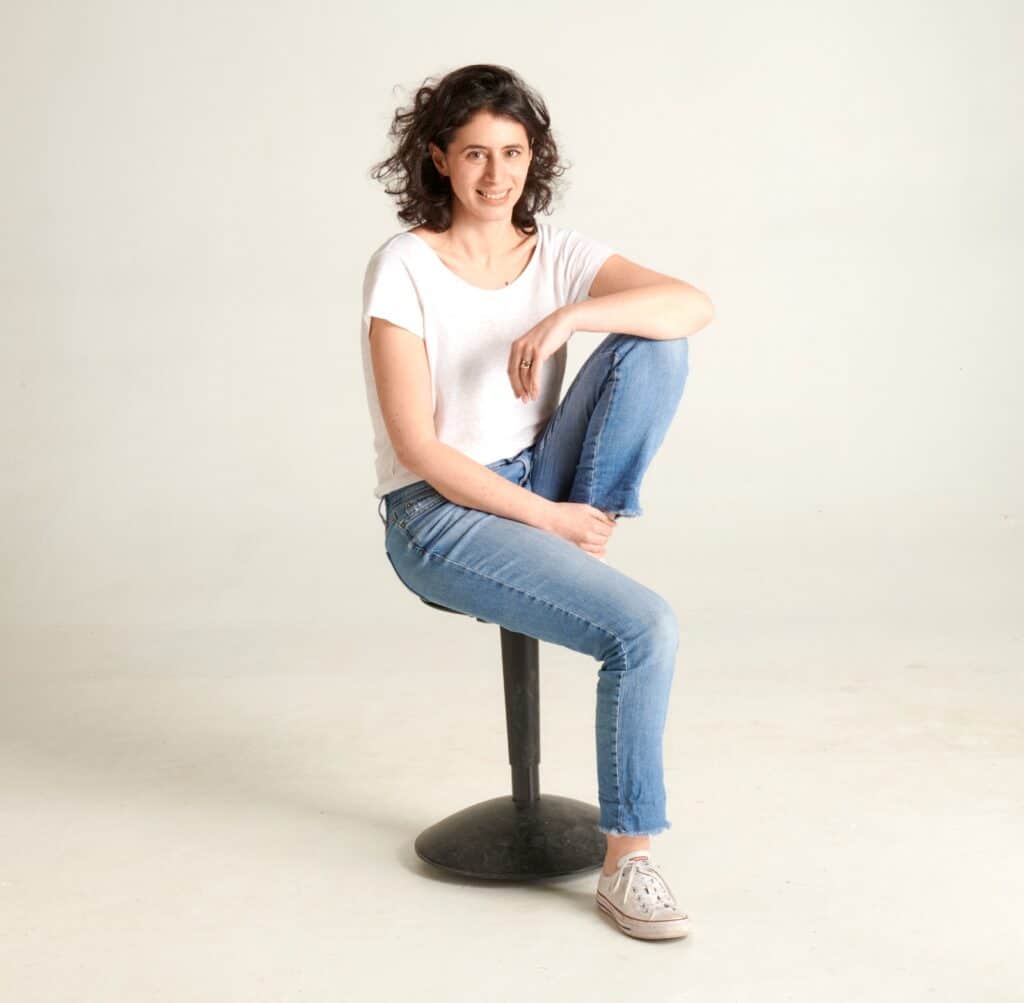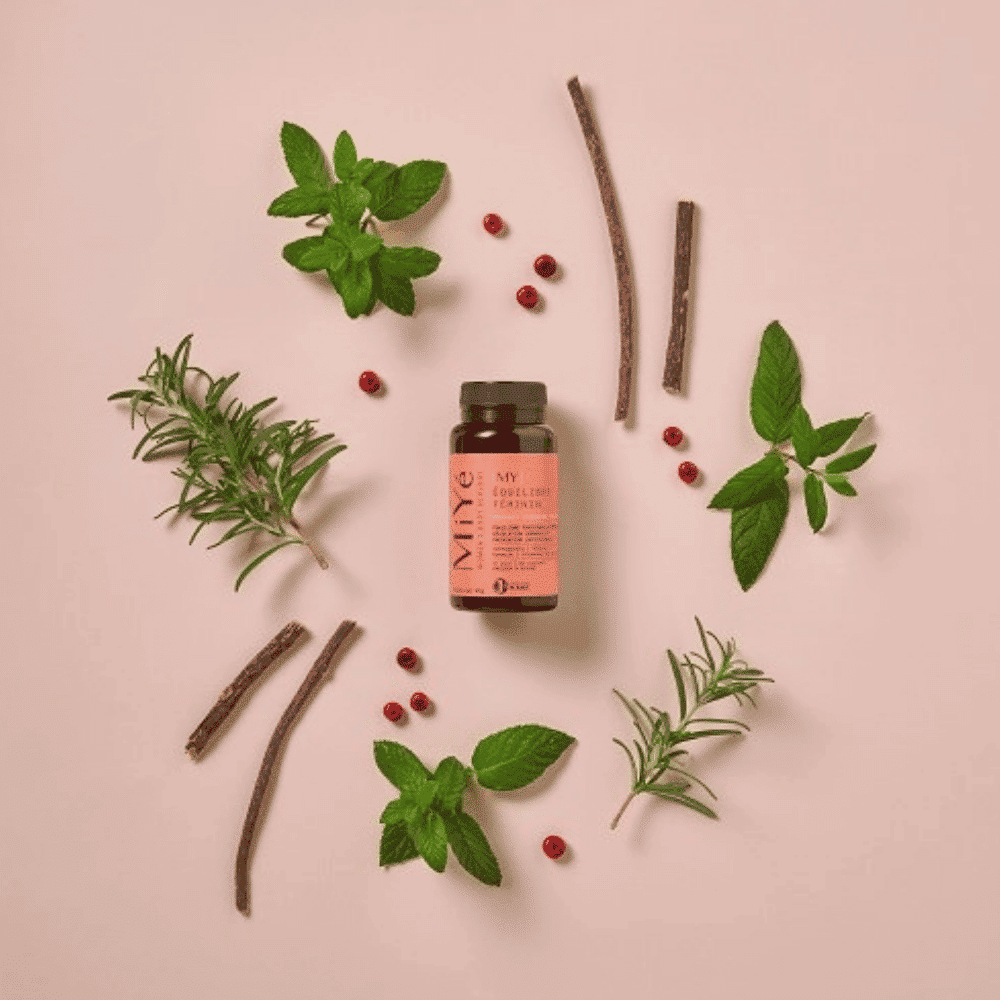 The problem with hormonal problems is that the symptoms are too often confused with other causes. And that women often take years before identifying the root of the problem (PCOS, endometriosis, peri-menopause…) However, hormones, our "body's messengers" have a direct impact on many functions of our metabolism, and are very much affected by our current lifestyles: stress, pollution, diet, lifestyle…
Let's learn to identify the symptoms of hormonal imbalance and to react by treating the overall rather than the symptoms in isolation.
Products adapted to the female metabolism
We are developing a range of essential care and micronutrition products on subjects that are often taboo and yet have a major impact on quality of life. It may seem obvious, but women do not necessarily have the same nutritional needs as men, especially at key moments of their hormonal life. We have therefore carefully selected natural active ingredients to meet the specific needs of women. And the textures were co-developed with a hundred female testers to be as close as possible to their expectations.
Take part in the co-creation of our next products by following us on Instagram, Facebook or by subscribing to our newsletter.
Products with proven effectiveness
With our committee of holistic experts, we have based our products on the most recent scientific publications, but also on natural active ingredients with proven effectiveness in clinical studies, and we have optimized the dosages and synergies of our natural active ingredients to maximize their effectiveness.
Care products derived from green biotechnology, rich in adaptogenic plants, without controversial or allergenic ingredients (no perfume or essential oils), without phytohormones, with proven effectiveness through tests conducted under medical supervision.
You can find the results of the usage tests in all our product sheets.
A holistic approach to treating the roots of symptoms
Holistic comes from the Greek "Holos" which means "whole" and supports that the "whole" (Body-Spirit link) cannot be reduced only to its "parts" (e.g.: symptoms). Our mission is first and foremost to help you improve your "terrain" (mental & physical), and to teach you to better decode your body's signals to help your body naturally regain its state of balance. Let's stop giving away power on such important matters as the functioning of our hormones and learn to (re)become actors of our own health!  We passionately believe that all women can take an active role in improving and maintaining their health, and we want to help women put themselves in the driver's seat, naturally.
No ecology of the body without ecology of the planet
Organic and VEGAN active ingredients with a very strict development charter, without perfume or essential oils, non-polluting processes (green chemistry), eco-designed packs and 1% of the turnover donated to the ARTAC association, the first association of doctors and researchers to establish a link between environmental pollution and cancer.