Find our health partners specialized in women's cycles (Micronutritionists, certified naturopaths..)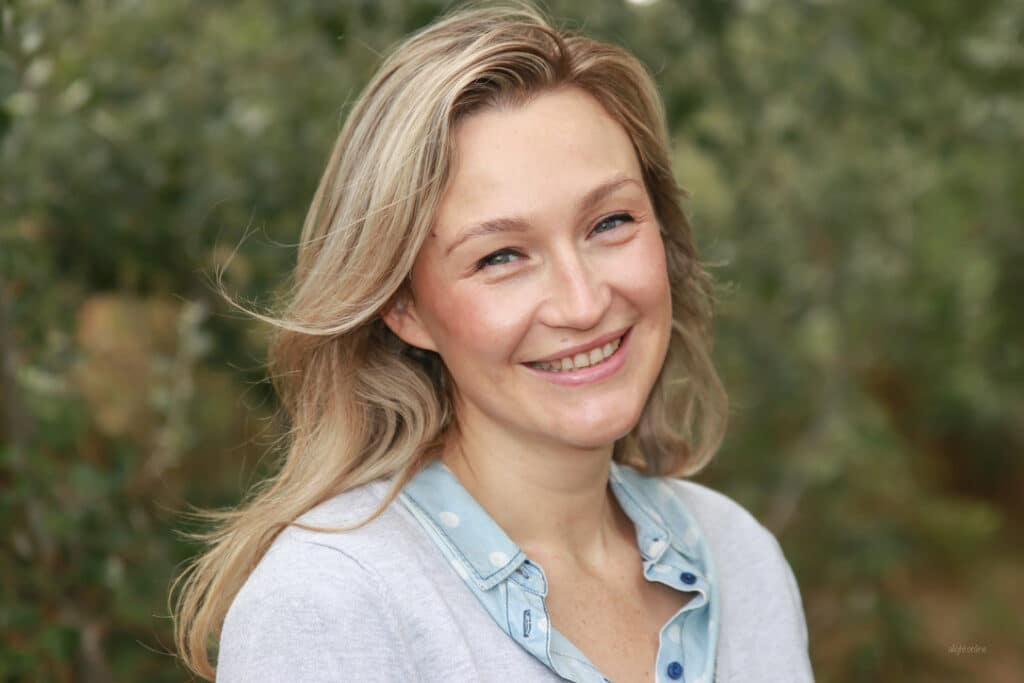 – Naturopath & Nutrition Consultant – Aromatherapy and Bach Flower Advisor – Specialized in women's well-being and hormonal problems, Member of the Naturopathic Professionals Union –
I have always been passionate about wellness techniques and nutrition, and it was during my pregnancy that I decided to change my life and become a naturopath. The prospect of bringing a baby into the world and the desire to want the best for him made me radically change my lifestyle.
With naturopathy and all its techniques, I found powerful tools to preserve my well-being, to regain vitality and to get out of the infernal circle of daily troubles that spoil your life.
After 15 years of experience in finance and banking, I now put my experience and knowledge at the service of your well-being. I accompany women to find their balance by natural means. I am mainly specialized in female cycle disorders and hormonal problems such as endometriosis, PCOS, menopause, cycle disorders, sugar detox, and post-pill syndrome.
I provide individual consultations, conferences and wellness workshops. I have also created several online training programs: emotional aromatherapy, and a program to support women with PCOS (polycystic ovary syndrome).
My certifications:
Naturopathic Practitioner
Foot reflexology practitioner
Nutritional consultant
Traditional Aromatherapy Consultant
Consultant in Bach Flower Remedies
Certified ©Endocoaching, naturopathic support for women suffering from endometriosis
Certified ©HappyMenopause, naturopathic support for premenopause and menopause
My mantra: "Never underestimate the power of diet and lifestyle to improve your health and well-being."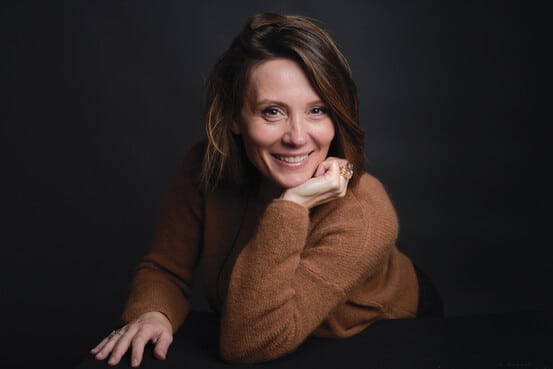 – Dietician, nutritionist, micronutritionist, hormonal nutrition advisor, specialized in sports nutrition and coaching –
My name is Véronique Liesse, I am a dietitian nutritionist, nutrition and micronutrition teacher, and author of books on nutrition.
Originally from Brussels, I have been passionate about dietetics and nutrition since the early 2000s. I trained in various universities and institutes in Belgium and France, and continue to train regularly.
Besides my consultations in nutrition and micronutrition, I am a trainer and coach for health professionals but also in companies. I write nutrition columns on the radio and write books and articles on nutrition.
I also teach nutrition at the University of Grenoble and at the CERDEN (Belgium), and accompany a 1st division professional soccer club in its search for nutritional optimization and performance.
Professional background :
DU in nutraceuticals at the University of Dijon
Diploma of nutritherapist and advisor in human nutrition at the CERDEN * of Brussels
Professional degree in micronutrition and physiology at the University of Poitiers
DU in clinical and biological physiognutrition at the University of Grenoble
University diploma (DU) in sports nutrition at the Pierre and Marie Curie Faculty of Medicine in Paris
Certificate in sports nutrition from the Catholic University of Louvain
DU in sports nutrition at the University of Poitiers
Certified coach ICF (International Coaching Federation)
NLP practitioner (Neuro-Linguistic Programming)
Fundamentals of neuroscience (Institute of Neurocognitivism, Brussels)
Trained in Motivational Interviewing (Fares, Brussels)
Trained in ACT (Acceptance and Commitment Therapy)
My mantra: "The weaker the body is, the more it commands, the stronger it is, the more it obeys."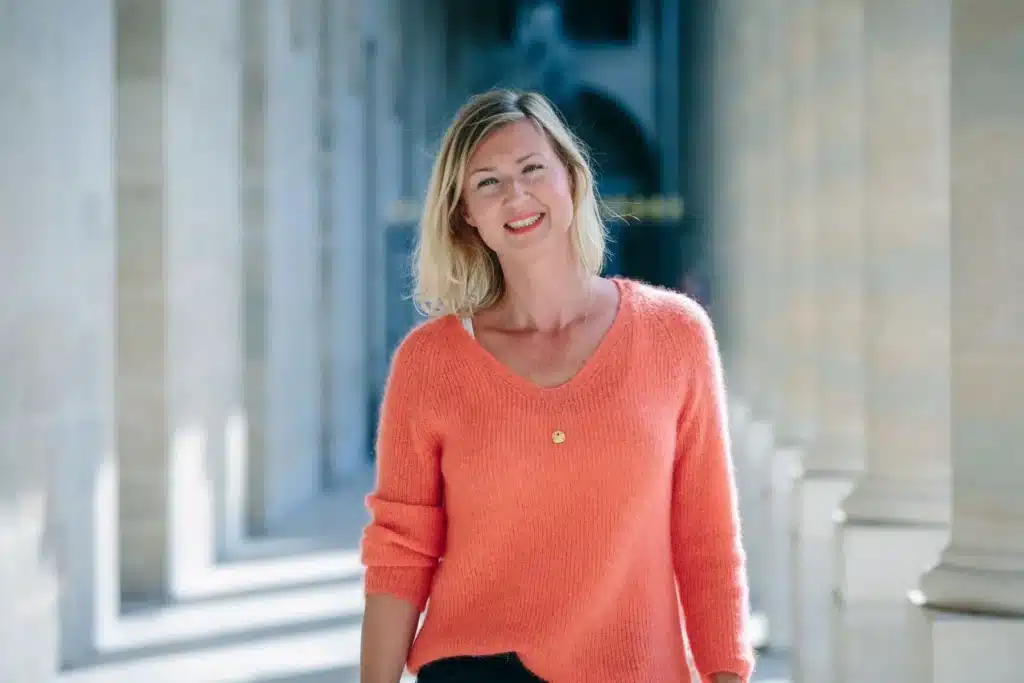 I became a Well-Age Naturopath after having trained women's teams on wellness protocols in spas in France and abroad for 20 years. Today, my mission is to help women go through their new life passage of premenopause and menopause with serenity and lightness.
Nutrition, micro-nutrition, emotional management and self-massage are my essential pillars to meet the needs and expectations of women.
I have created my newpause, an e-consultation offering a global vitality assessment in order to understand hormonal upheavals and acquire new rituals of well-being.
My mantra: "The best is yet to come".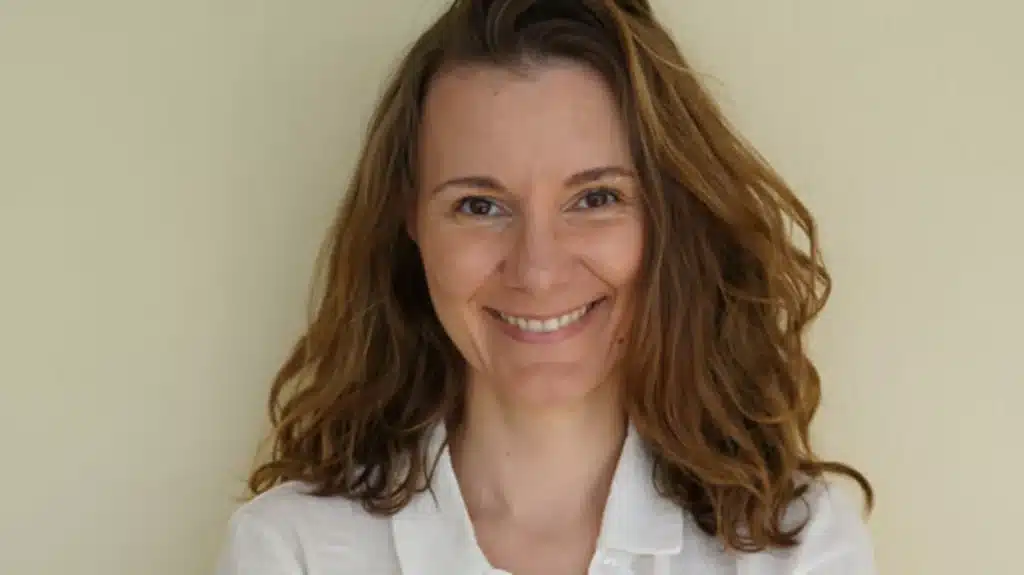 – Therapist and yoga teacher, founder of Self-Love Home. Specialist in women's yoga, plus (hormonal yoga) – 
Hormonal yoga is a specific yoga practice that aims to rebalance the hormonal system. This yoga is for women with specific disorders but also for all women who want to take care of their hormonal system. From the age of 30 onwards, our hormonal system functions more slowly, so it is necessary to "practice" in order to maintain an emotional balance and general well-being.
During a class, we start with a warm-up that will awaken the different glands of our endocrine system. We get excellent results on PMS (Premenstrual Syndrome) and menopause! 
My mantra: "Let's start by loving ourselves".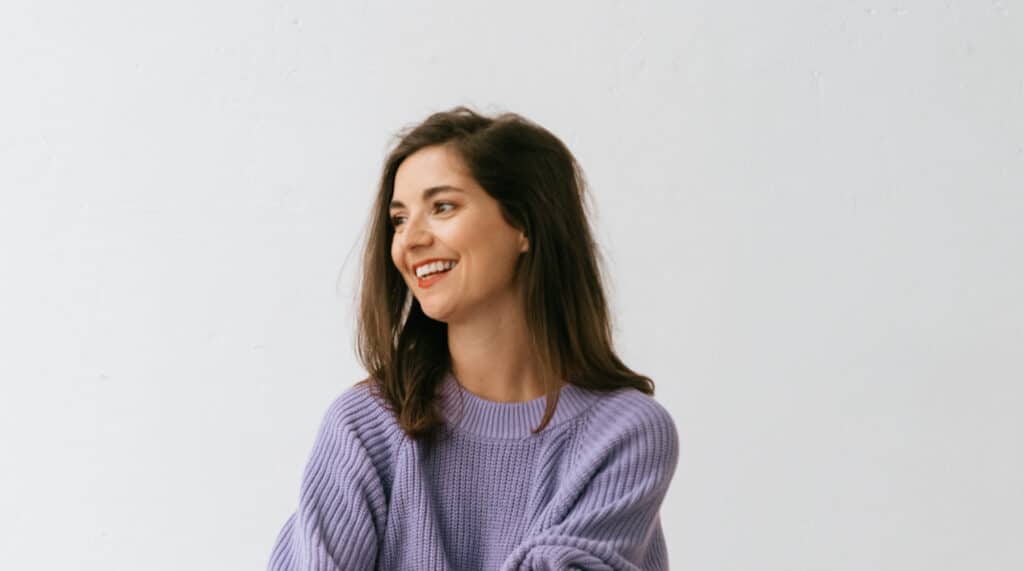 – Naturopathic doctor and consultant in cycle observation methods 
 My experience and my activity : I am a naturopathic consultant and I have created a project called Emancipated (www.emancipees.com) which aims at giving back to women the control on their body, to help them to decode their cycle and to optimize their fertility, thanks to natural tools resulting from naturopathy and symptothermy. I also accompany more and more couples because I know that infertility is a subject for both men and women and that it is important to approach this project together. I put a lot of energy into making them understand that by knowing themselves better, by regaining confidence in this body that sometimes plays tricks on us, by having an autonomous approach to their gynecological health, in parallel to the one we follow with the medical profession, we gain in serenity and efficiency. 
My mantra: "knowledge is power".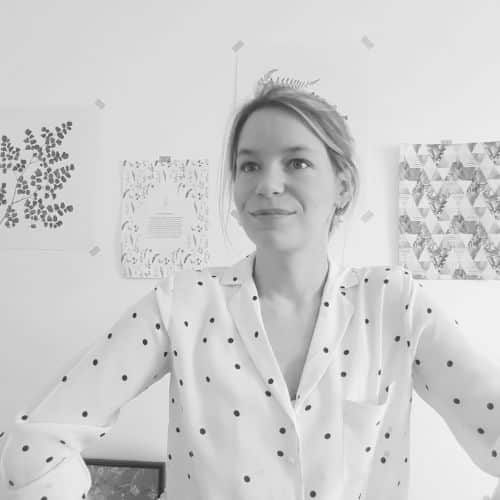 – Naturopath specialized in skin problems –
Naturopath & Founder of Naturel Acne Solution 
Naturopath and member of OMNES. I specialize in skin problems, acne, the digestive system and female hormones. Having suffered from acne for over 10 years, my goal is now to show how to stop suffering from acne by getting to the heart of the problem, with the right information, support and concrete resources, naturally.
I accompany women and men in personalized consultations and I have created the Natural Acne Solution program where I share all my knowledge on acne.
My mantra: "Everything is possible".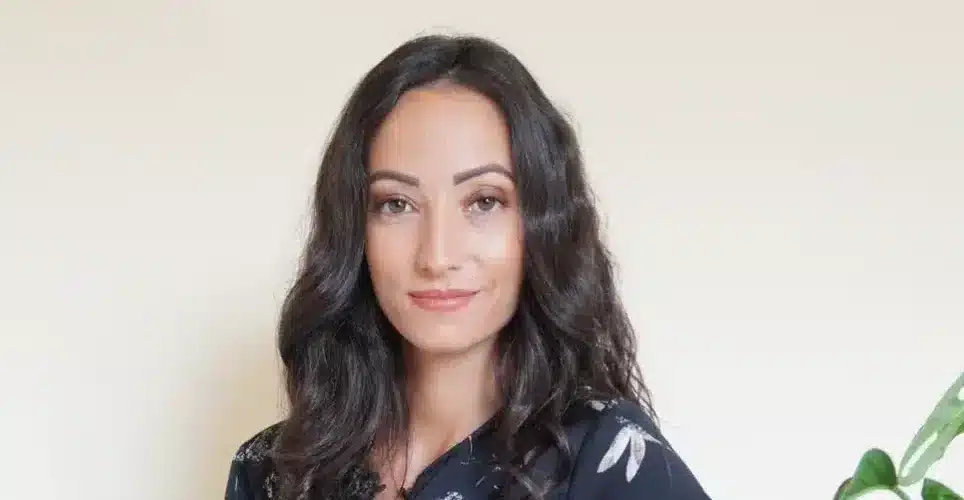 -Naturopathy, specialized in the management of emotions-
Stella Chartier is a Naturopathic consultant, specialized in emotional management and creator of natural cosmetic workshops @stella.natureandyou .
In 2021, Stella created her first line of natural and eco-responsible cosmetics: STAYLA France.
She offers consultations in video and also receives you in her office to make a complete assessment of naturopathy, she will give you advice to take care of you naturally, and your body. This will allow you to restore the balance.
Thanks to the know-how acquired during her training and to the use of organic, natural, local and carefully selected materials, Stella teaches people how to make beauty products (cosmetics, make-up, skincare) as well as household products, in the form of workshops.
My mantra: "Natural ways to take care of yourself."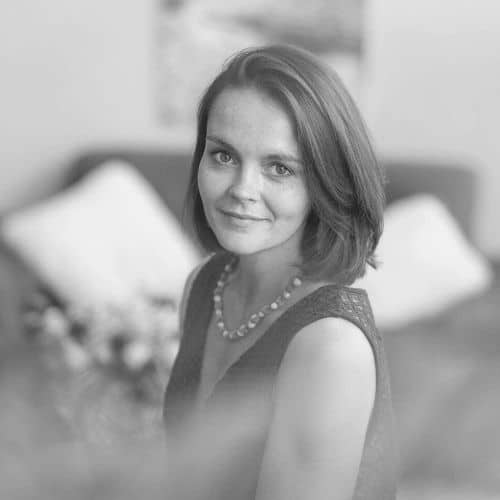 Alexandra Portail
– Committed naturopath, – yoga teacher, trainer specializing in women's health –
I practice as a Naturopathic practitioner, specializing in supporting female wellness and emotional eating. After more than 10 years of amenorrhea, I know what it's like to be cut off from your cycle, from your body and not always understand it.
I am also committed to the environment by making sure to reduce my impact day after day and to educate everyone around me to do the same through simple gestures. Including in their lifestyle.
Looking forward to meeting you and helping you find balance and harmony.
You can also find me on my website, my articles as well as my two podcast shows Éclosion and Une Graine Germe.
My mantra: "Let's make our body an indispensable tool to enjoy life!"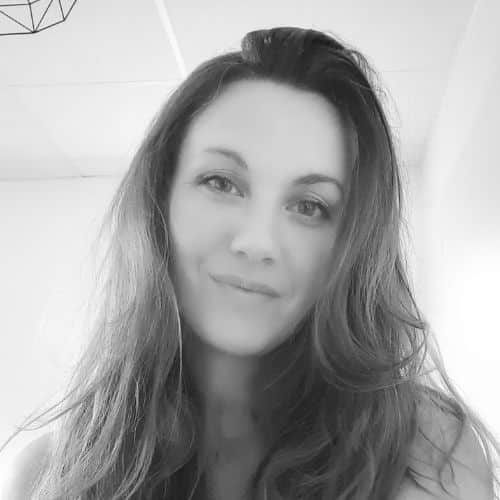 – Naturopath & Reflexologist – 
My career began as a consultant to business leaders, a profession that gave me a taste for helping people in their professional and personal development.
In 2015, I decided to combine this desire to help others with my first passion: natural health. I then undertook a training as a naturopath and reflexologist. Today, I have the pleasure of accompanying my clients in taking control of their health and well-being through natural techniques. One of my greatest joys in my profession is to transmit keys to help people better understand their organisms and thus improve their health in a conscious and autonomous way.
My mantra: "Take care of your body so that your soul wants to live in it".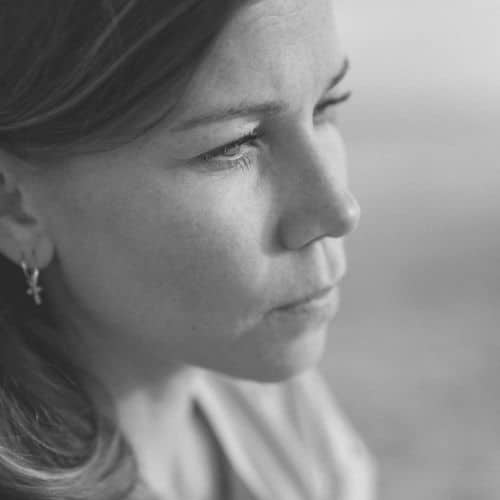 – Naturopath and Yoga teacher –
My name is Isabelle, I live in Vannes and I am 33 years old. I am a feminist at heart and passionate about women's health. I love to talk about hormones, emotions and yoga. My curiosity is boundless and I love the idea of being able to explore the different possibilities that are available to us. 
My path is winding and I am learning to dance with what life throws at me every day. Through these experiences, I like to pass on to others what I have understood and what might help. I use naturopathy, yoga and symptothermy as tools. I look forward to meeting you! 
My mantra: "I breathe in love, I breathe out calm".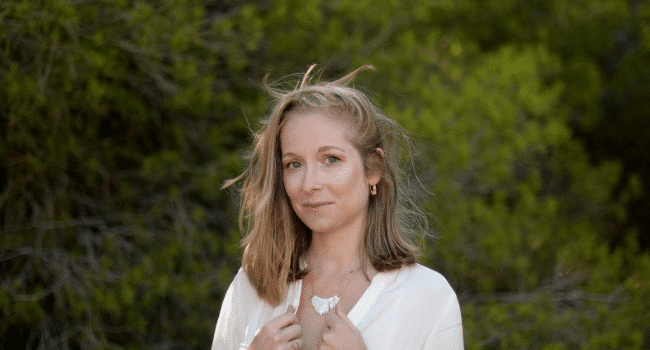 – Naturopath, energy therapist and yoga teacher –
I accompany women who wish to improve their well-being in a natural way and to blossom in their life. I am also the author of the book "Le Cycle Féminin" (The Feminine Cycle) which allows you to discover, understand and take care of your intimacy naturally.
I sow seeds of awareness and joy every day through my work.
My mantra: "I don't believe much. I even believe in only one truth. But this certainty has flowed everywhere, has soaked everything. Not a thread of existence has remained dry. It holds in two words: life is sacred." (Christiane Singer)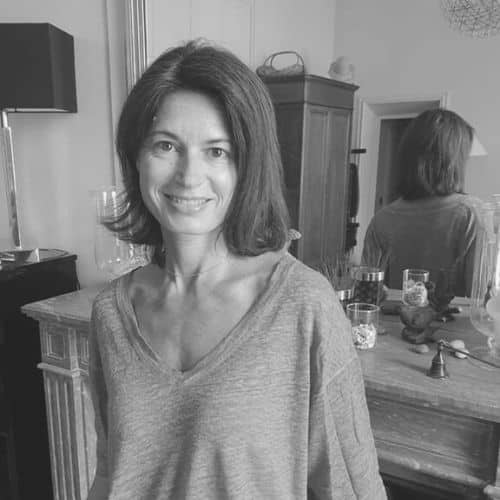 – Naturopath and micronutritionist –
I have been a Naturopath and micro-nutritionist for 5 years, a profession I do with passion!  I have specialized in female hormonal balance due to my own background (PCOS). I accompany you for a healthy, joyful and personalized lifestyle.
My mantra: "I trust myself and I trust life".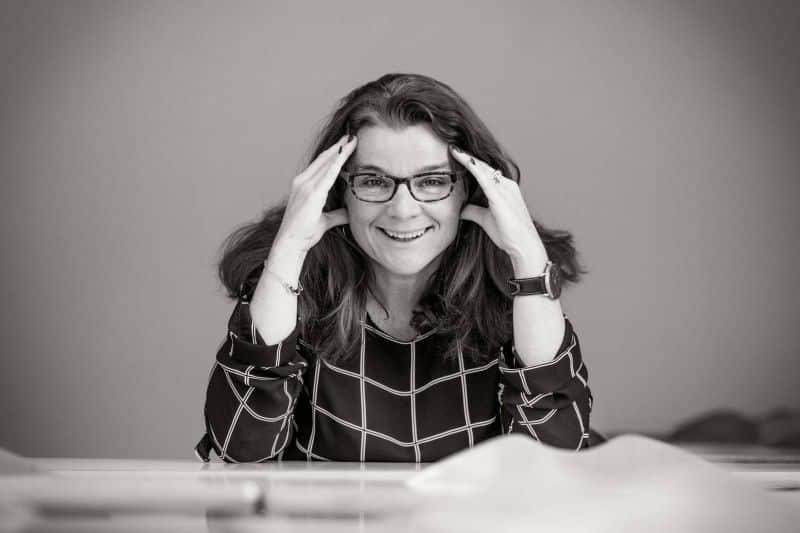 – Women's yoga teacher, hypnotherapist, naturopath and psychologist –
Alexandra is a yoga teacher, hypnotherapist, trained in naturopathy and psychology. She accompanies women at all stages of their lives: fertility yoga to accompany the course of pma, Hormon yoga therapy for the disorders of pre-menopause and menopause Alexandra has created her own method of yoga "Sattva Yoga" which is a yoga of the woman relaxed and gentle with classes evolving over the seasons and phases of the hormonal cycle. She also leads speech circles m, yoga and meditation workshops and accompanies people on the path of evolution in its program "Rise & Shine".
My mantra: "No one is born under a bad star, only people who cannot read the sky". Dalai Lama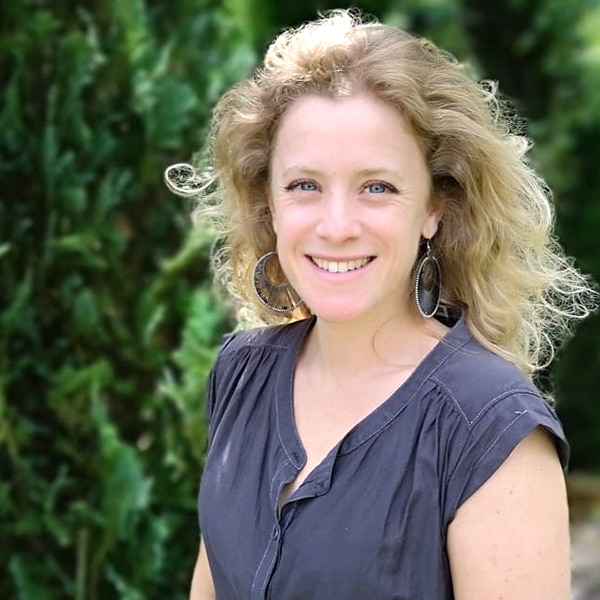 – Naturopath –
I am here to give advice on nutrition, neuro-psychic balance (emotional / stress / sleep… correlation between psyche and physical health) and physical activity mainly, to help maintain or adopt a healthy lifestyle and allow our body to revitalize itself. These advices can be completed by Phytotherapy, Aromatherapy or Bach Flowers in particular, according to the needs of the person I accompany (each assessment is personalized and adapted according to each one: its way of life, its possible pathologies etc…)
I would be delighted to accompany and advise you in the optimization of your health 😉
My mantra: "I cherish my body so it can cherish my life."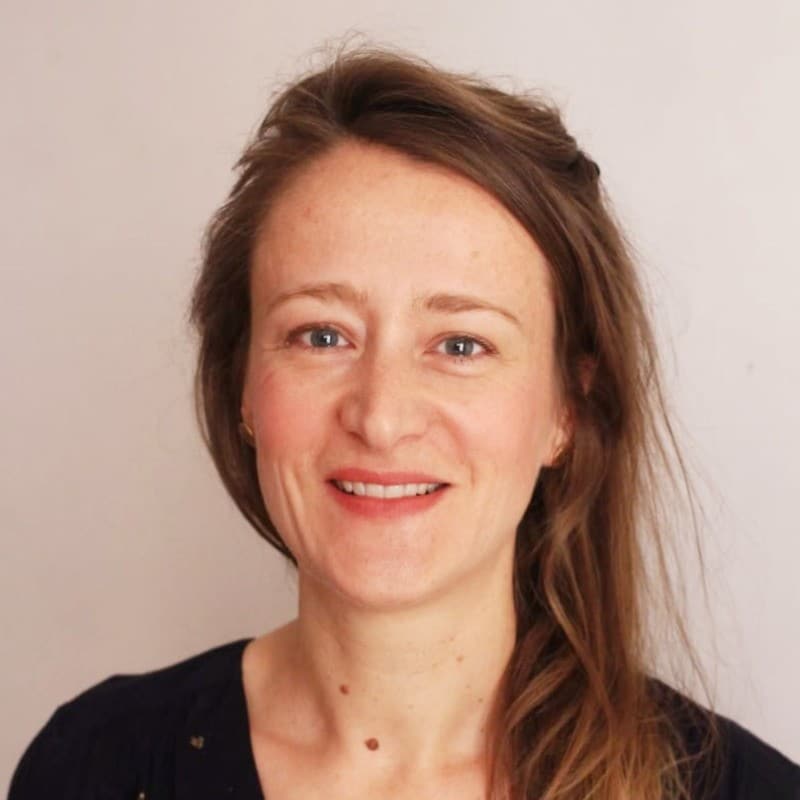 – Naturopath and wellness coach –
Naturopath trained at CENATHO, FENA certified and Personal Development Coach from the Excellence Coaching Academy, I wholeheartedly enjoy accompanying women who want a deep and lasting transformation to find harmony in their lives at the level of Form, Energy, Health, Confidence by daring to be fully SELF. 
I also accompany women to free themselves from their Acne, whether it be on a physical, energetic, emotional and mental level, because acne is not simply a "skin disease".
My mantra: "We are here to LIVE, not survive!"
Find her book "Adult Acne – Natural Solutions to get rid of it in 5 weeks.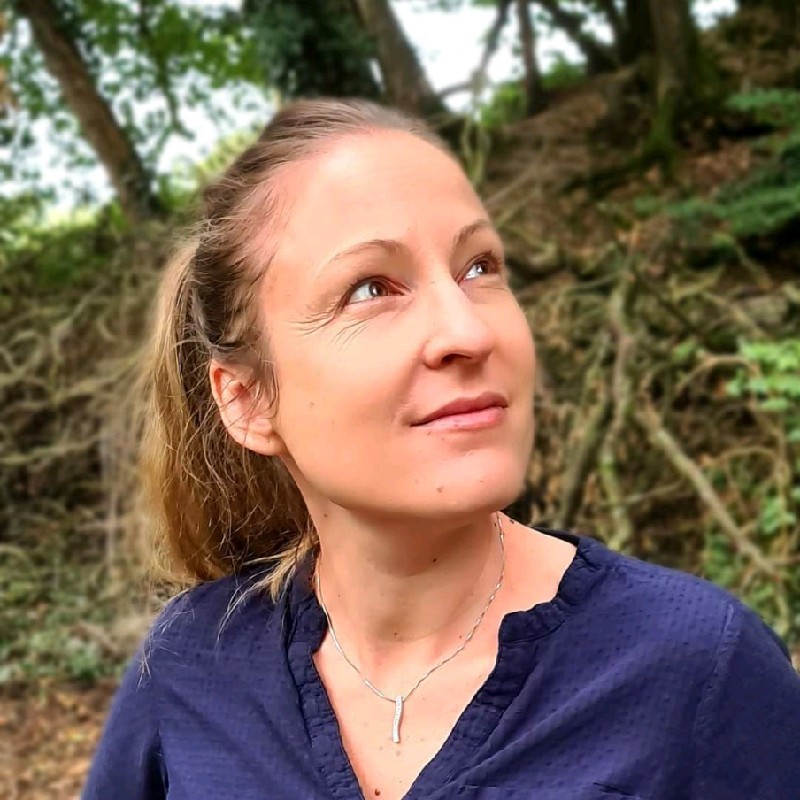 – Naturopath –
Sophie-Laure, alias Solo, naturopath specialized in women's health. 
I am committed to accompanying all women who want to reclaim their body, their health and their cycle by working with them on their overall lifestyle. 
From the first menstrual period to the menopause, to better manage painful or heavy periods or premenstrual syndrome, I also advise women who want to have children or who suffer from diagnosed medical problems (endometriosis for example). I receive in Cesson Sévigné, near Rennes, or by video.
My mantra: "Listen when your body speaks to you, before it screams".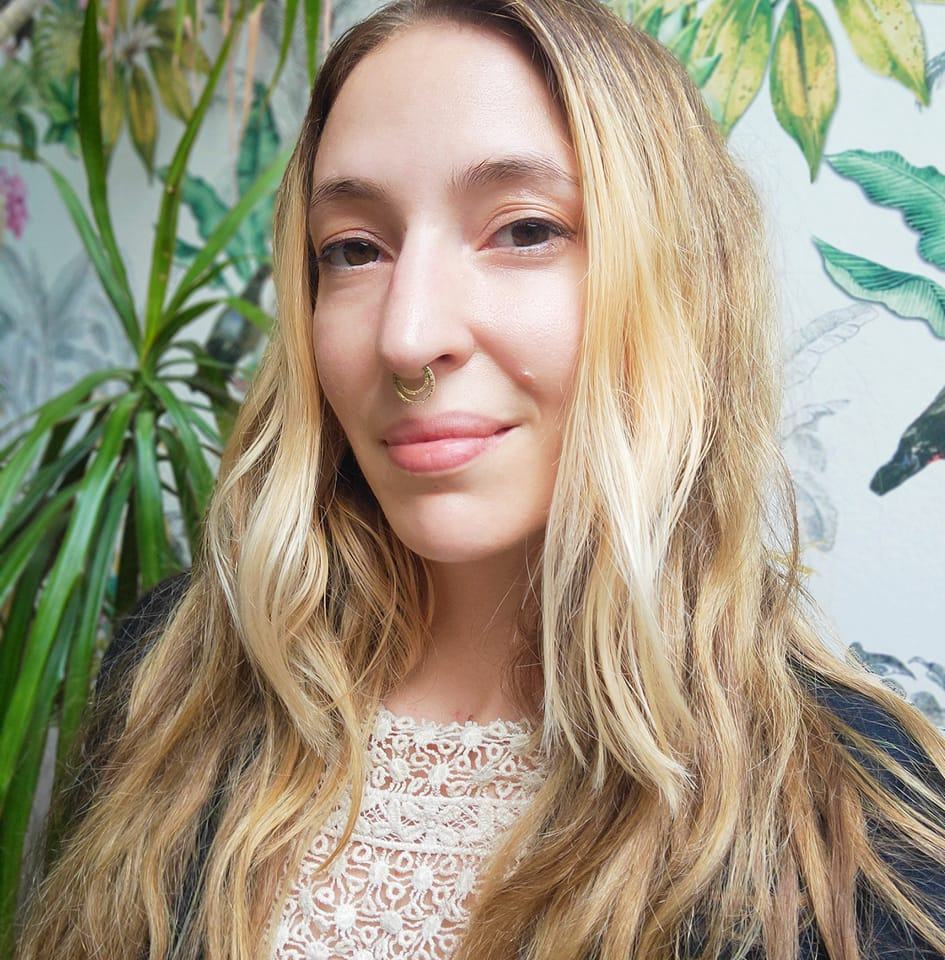 -Naturopath specialized in naturopathy for women. –
I am also an aromatologist and author. Talking about hormonal balance, auto-gynecology, neurochemistry, fertility and menstrual cycle makes me vibrate! I wrote the book La Cuisine des Lunes, the first naturopathic nutrition book for menstrual and feminine balance.
Today, in search of a more just, respectful and respected femininity, I accompany women to welcome their inner rhythm as a gift and to break with old patterns.
My mantra: "Reveal your balance with naturopathy for women".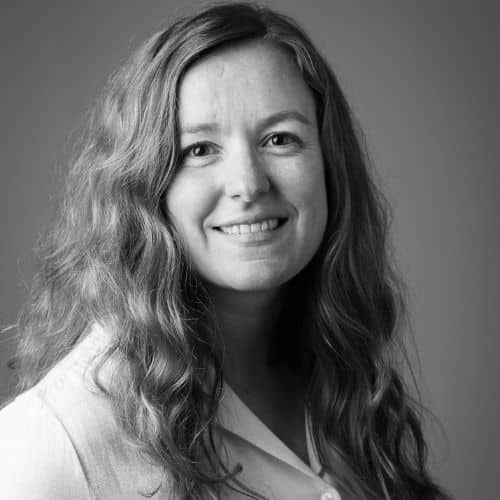 – Naturopath specialized in perinatality and HypnoNatal practitioner –
I accompany women naturally at key stages of their lives: fertility, pre-conception, pregnancy and post-partum. I am also specialized in the follow-up of young children.
Convinced that we can take the power over our well-being, I am delighted to take you towards more awareness and common sense in this beautiful machine that is our human body.
My mantra: "To become aware that nature has thought of everything is to start taking care of yourself".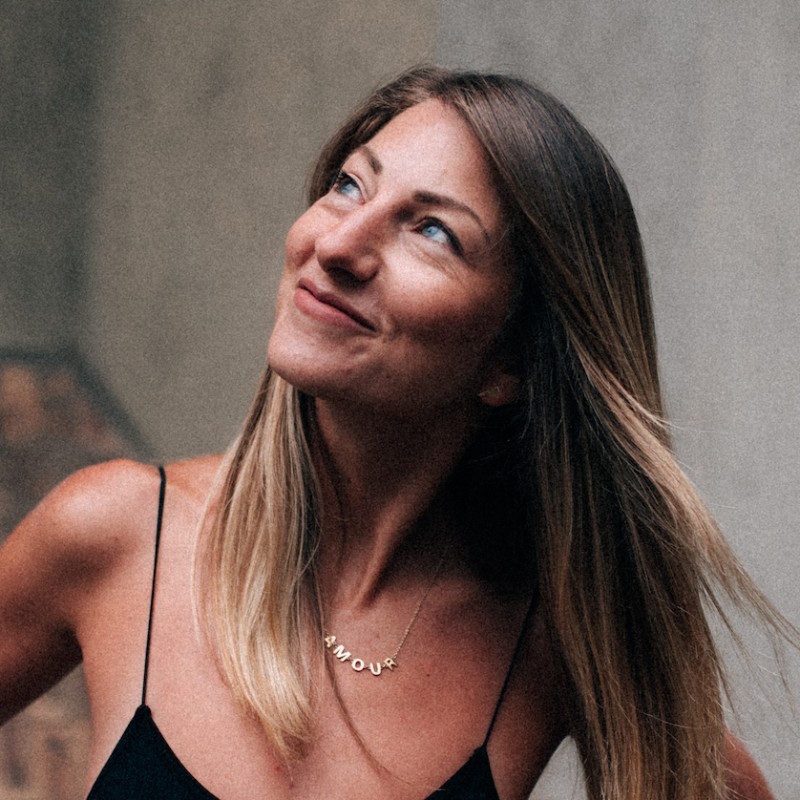 – Naturopathic Counselor and Yoga Teacher –
Specialized in gynecological disorders: fertility, PCOS, endometriosis, premenstrual syndromes, menstrual cycles, pregnancy, vaginal infections… 
After several years in the health industry, I realized that I was not satisfied with this way of looking at health. I went to discover other techniques, more natural, yoga, homeopathy, naturopathy, energetics, massages… I became aware that a multitude of natural techniques could bring health, well-being and a better comfort of life.  
I decided to train in Yoga and Naturopathy, to accompany people to a better lifestyle and better health, or, failing that, to accompany them to regain their health in case of imbalances already well established.
I am passionate about naturopathic gynecology which, for me, offers solutions to women who wish to live their lives as women more naturally and with a better awareness of their bodies.
My mantra: "Be the change you want to see in the world" (Gandhi)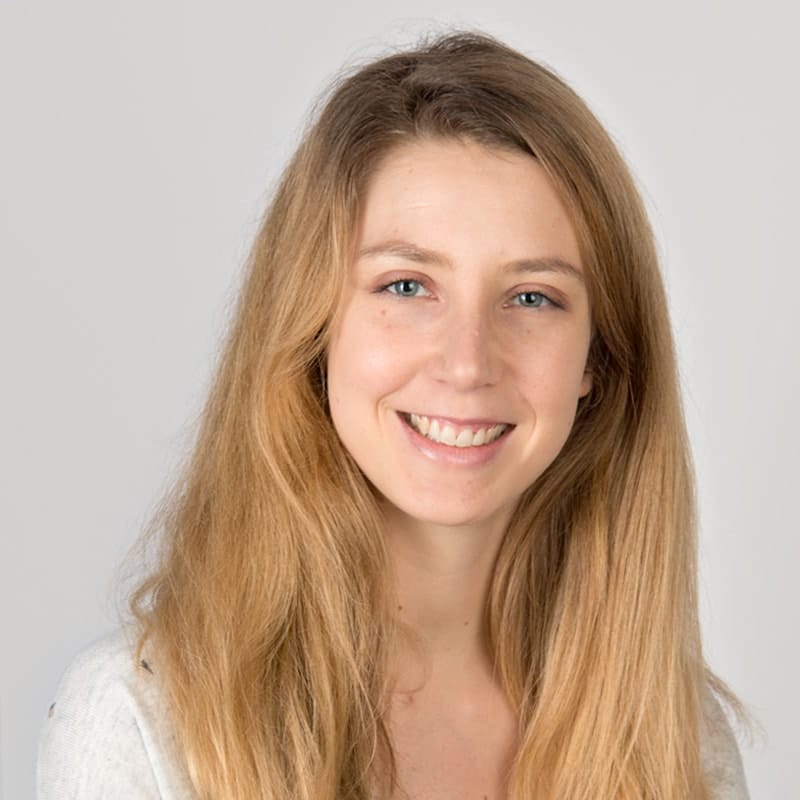 – Naturopath, sophrologist and instructor in the cycle observation method –
I am a naturopath and sophrologist, specialized in perinatality and in the balance of feminine well-being. I accompany women according to their needs through nutrition, emotional support with sophrology and Bach Flowers, phytotherapy and observations of the female cycle. A global approach is essential in order to restore the feminine balance.
I accompany women of all ages and backgrounds to regain health, well-being and vitality. Consultations take place in person in La Madeleine (59), in vision consultations throughout France and in workshops in the Lille area (59).
My mantra : "Be an actress of your well-being".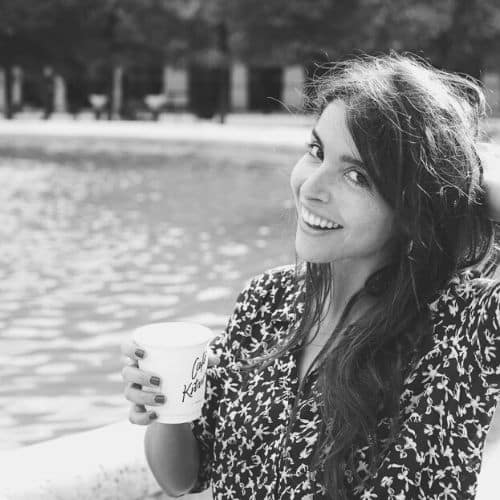 -Naturopath specialized in digestive health and hormonal balance – 
Formerly a lawyer with a passion for healthy food, I am now a naturopath. And I don't just eat seeds! 
I am a graduate of the Institut Supérieur de Naturopathie and I am also certified by the Fédération Française des Ecoles de Naturopathie. 
I practice in the framework of individual consultations, as well as workshops and conferences in companies. I also work at the Institut Rafaël, a center for integrative medicine and a post-cancer center.
My objective: to give you the keys to modify your lifestyle and thus directly act on your health capital.  
My mantra: "I never lose, either I win or I learn" Nelson Mandela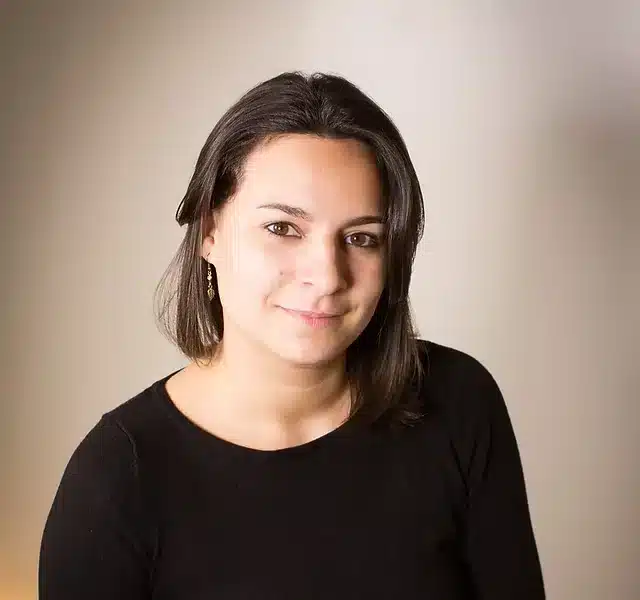 – Osteopath –
I am an active osteopath since 2015. Curious and passionate about the human body and nature, I am continuously training in order to advise and accompany patients in the best possible way.
I specialize in the field of perinatality and pediatrics, to accompany women in their pregnancy projects (fertility, PMA, pregnancy and post partum), as well as infants from the first day of life. A somato-emotional approach seemed essential to me, so I trained in etiomedicine, a technique for releasing cellular memories through the feeling of emotions.
My mantra: "I listen to my body and I know what it needs".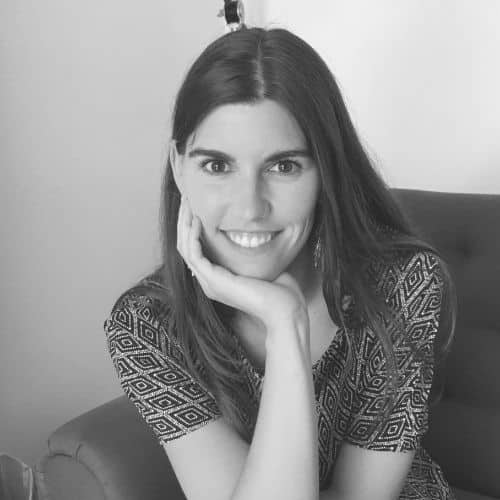 Audrey Auret
– Naturopath specialized in women's issues –
I accompany women who wish to feel better in their body and in their head. I help them to find natural solutions adapted to their needs with gentleness and kindness. To do this, I offer individual coaching in order to provide personalized advice and to obtain lasting results. Every day I see how much women take care of others, sometimes to the detriment of their health, which is why I take pleasure in accompanying them on the path to well-being. I also offer specific support for women who want to stop taking the pill.
My mantra: "You are the expert of your own body".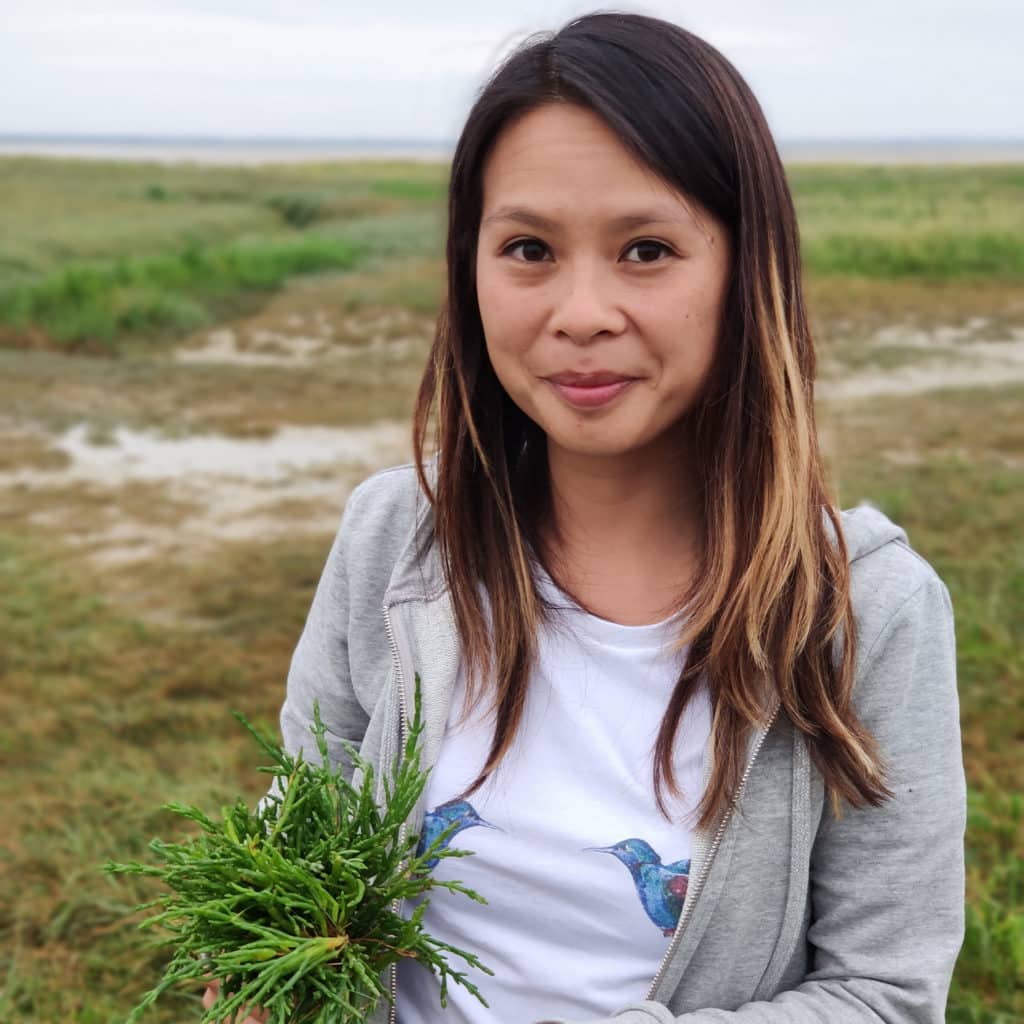 Lisa n'guyen
– Naturopath –
"Always positive and smiling, Lisa is a naturopath, trained at the Institut Supérieur de la Naturopathie and certified by the French Federation of Naturopathy Schools, specialized in wellness massages and health speaker. 
She accompanies women from puberty to menopause, she practices massages for pregnant women, graduate of the school of the well being of Sonia Krief, as well as lymphatic drainages of the Renata Franca method, recommended for the people having heavy legs or prone to the retention and to the oedemas and pregnant women.She accompanies with benevolence all the people wishing to improve their hygiene of life, to reinforce their immune system or wishing to find the causes of their disorders bothering them with the daily newspaper:
Chronic fatigue and/or sleep disorders
Stress
Digestive problems
Painful periods, hormonal disorders and natural pregnancy support…"
My mantra : "Always do your best" Don Miguel Ruiz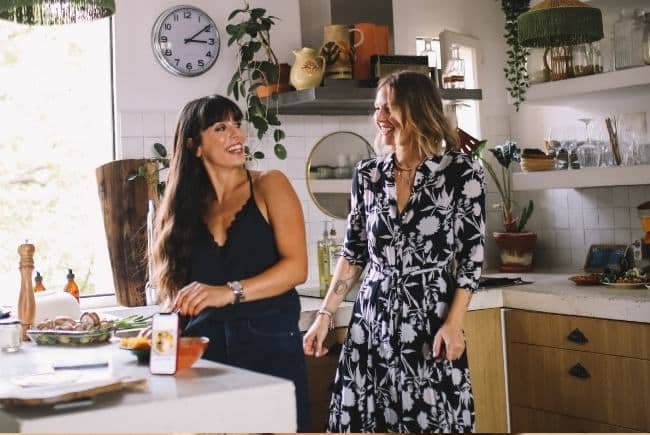 Colette Friedrich & Sarah Marin-Maire
– Founders of Make Me Healthy –
Discover "Make Me Healthy" a beautiful brand that offers customized and remote dietary rebalancing, developed by a team of registered dieticians. The key? Unique dietary programs, telephone consultations and an application offering 700 simple and healthy recipes. Their philosophy: Eat better, not less.
Make Me Healthy helps you make lasting changes to your lifestyle by adopting a healthy diet without frustration! And as a bonus? The programs are reimbursed by mutual insurance companies and complementary health insurance companies.
Their mantra: "Let your food be your only medicine", Hippocrates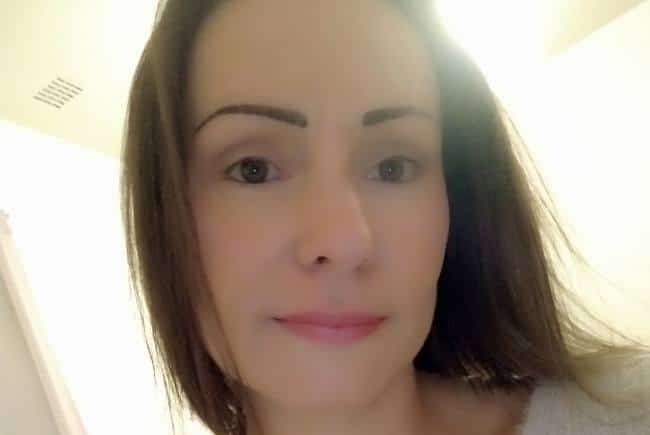 Béatrice MEYER
– Naturopathic practitioner –
Formerly a legal assistant in the pharmaceutical industry and always passionate about natural and alternative
and natural medicines, I decided to follow a professional reconversion in order to direct me towards my passion
my passion and accompany women who wish to improve their well-being in a natural and holistic way.
natural and holistic way.
Naturopathy is a passion and a way of life. It accompanies all the people who have decided to take care of themselves
who have decided to take charge of their health by gentle and natural means.
I help, in a personalized and individual way, women suffering from Eating Disorders
I help women with eating disorders to free themselves from their emotional hold on food and to become intuitive
intuitive eaters in order to stop suffering from these eating disorders, thanks to personal development exercises
personal development exercises around intuitive eating and mindfulness.
My mantra: "Everything that is not expressed, is printed".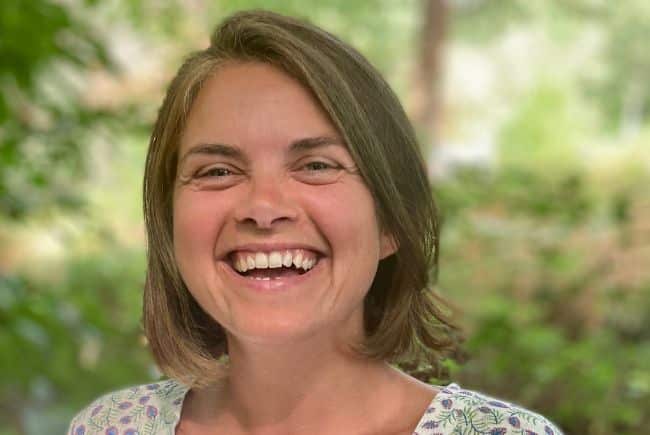 CHARLINE HUBERT
– Fertility and Menstrual Wellness Counselor –
It is my long journey to become a mother and the diagnosis of PCOS (Polycystic Ovarian Syndrome) that led me to train in
(Polycystic Ovarian Syndrome) that led me to train in nutritherapy, female hormonal health and symptothermy. This is a method of observing the cycle based on the daily observation of its fertility biomarkers, a wonderful tool to improve one's chances of conceiving naturally. During my training, I became aware that women have a real power by
observing their body signals, but they often ignore it. So many couples are directed (too?) quickly to a hypermedicalized path that can be long and trying. I am convinced that our lifestyle and our environment influence our health and our fertility more than we think.
Today, I accompany couples who wish to have a child, in natural trials or in the MAP process, to be fully involved in their baby project. I give them concrete tools to take their fertility back in hand, because it changes everything! Finally, I was lucky enough to cross paths with the wonderful Gaëlle Baldassari in 2020. I have been
trained with the founder of the Kiffe ton cycle movement. This allows me to lead group workshops and discussion circles on the theme of menstrual well-being. I also offer
I also offer individual coaching for women suffering from hormonal imbalances who wish to improve their quality of life.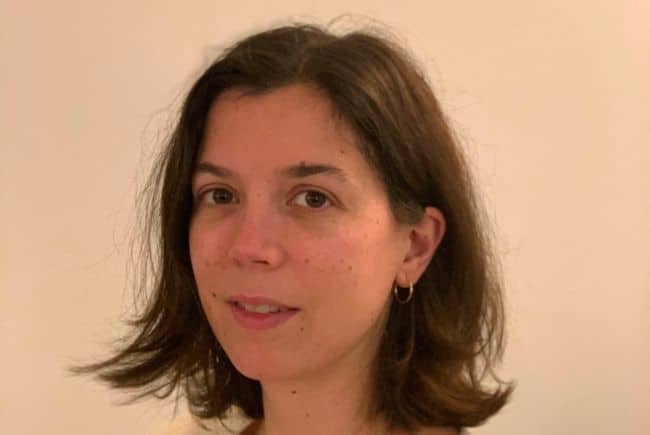 Amélie Chalufour
– Nurse, consultant in perinatal care and parenting –
After 15 years in maternity, neonatology, nursery and PMI services, I chose to set up my own practice to accompany future and young parents in their new role. The arrival of a child is a real physical and psychological upheaval for the woman, I have at heart to reassure, accompany and guide each woman, each couple in their parenthood which is wonderful but sometimes so difficult. Informing and supporting the woman during the postpartum period is essential to help her find a physical and emotional balance with the changes in her body and the arrival of her child.
I am particularly trained in breastfeeding support, sleep, food diversification and DME, baby massage and physiological carrying.
I accompany during home consultations, in video, or during group workshops.
My mantra: "Heal sometimes, relieve often, listen always."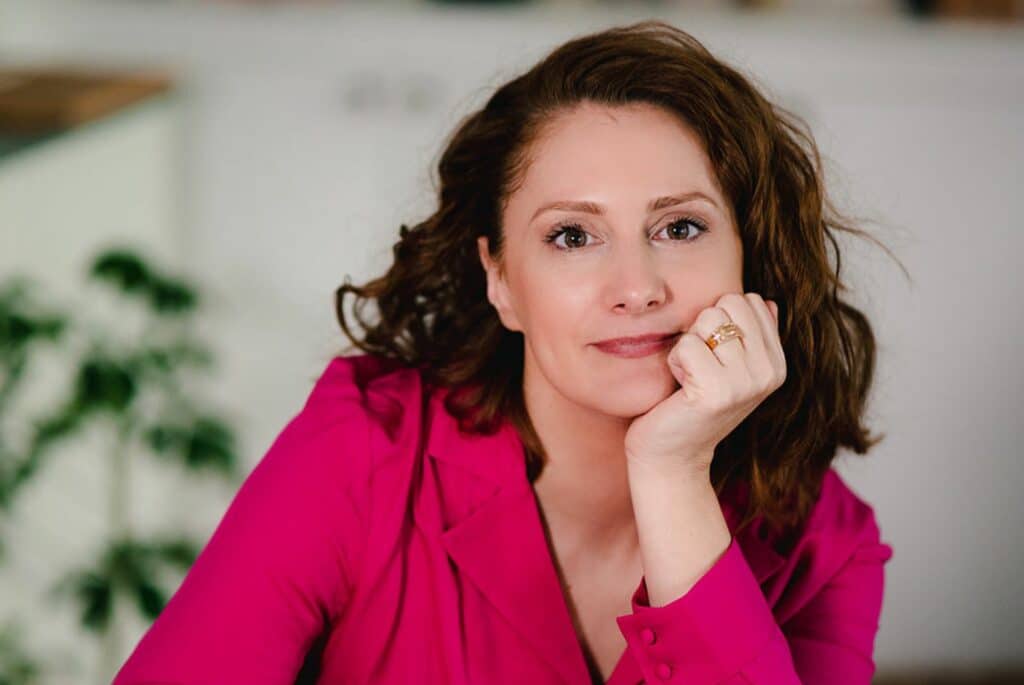 Murielle Chapelan
– Anti-Stress and Anti-Fatigue Coach –
I'm Murielle and I help (super!) active women take, and especially keep, good
healthy habits and to feel lastingly full of energy, light and ready to undertake the
projects that are close to their hearts.
Tired? Stressed ? Irritable? I've been there too! Since then, I have trained in
naturopathy, sophrology, positive psychology, preventive nutrition and coaching. I have this way
a rich and varied toolbox to accompany you on the path to pep and serenity.
My promise: to save you time in finding the solutions that suit you,
make you take action and help you establish your new good habits over time,
everything, without additional mental load.
Together, we work on the 4 pillars of well-being: nutrition, stress management and
emotions, getting back into movement and sleep.
My mantra: Progressivity, pragmatism, pleasure and personalization
Site: https://p4peps.fr/
Blog: https://p4peps.fr/articles-2/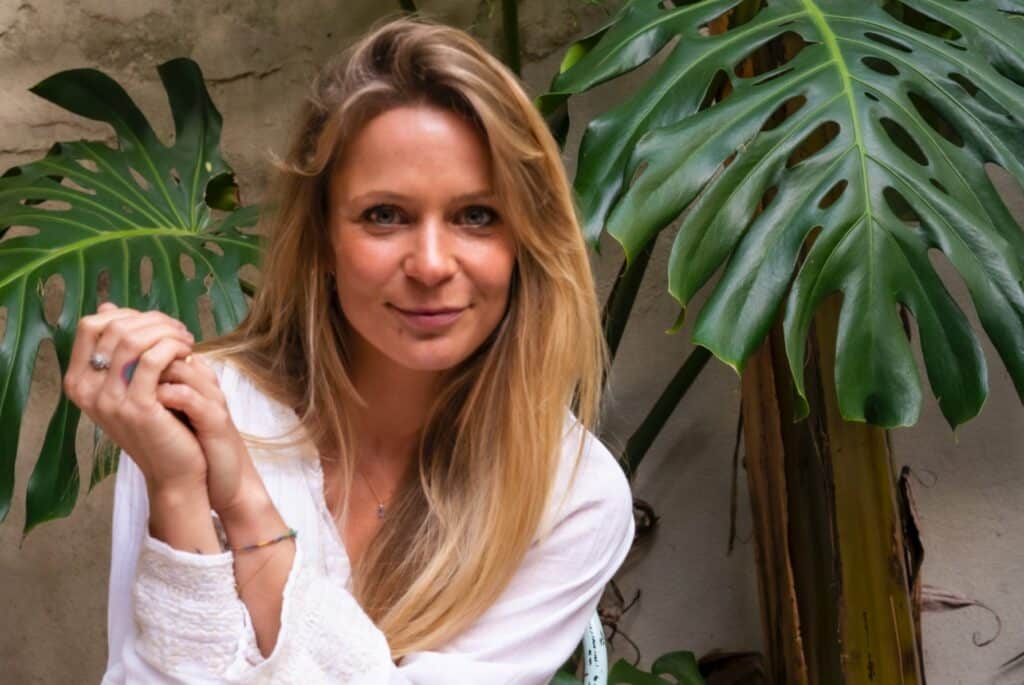 Gabrielle Adrian
– Sexologist and couple therapist –
Committed to the well-being and sexual health of women and men, I accompany individuals and couples towards sexual fulfillment based on connection, the development of sensuality and positive communication. I also bring concrete solutions to women and men who suffer in their sexuality: dyspareunia, sexual dysfunctions, desire disorders, relationship to the body, sexual trauma, sexual fulfillment.
I have based my method on a sensual as well as sexual education. The key to long-term intimate and sexual fulfillment does not lie in the amplitude of a repertoire of practices nor in the capacity to show oneself at one's best in all circumstances, but rather in the capacity to maintain a sensual and erotic energy that feeds the intimate relationships.
My mantra : "communication is lubrication"
Website : www.hellohedone.com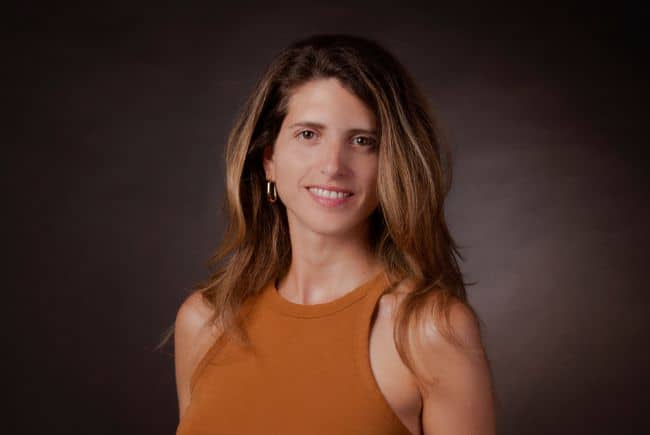 Lolita Delprat Caviglioli
– Holistic Naturopath –
Naturopath since 1 year, this professional reconversion appeared very quickly as an evidence, and as I like to say it my job is a passion above all. My atypical background and personality make me a "jack of all trades". I work in a practice, in companies, I lead workshops and lives, I write ebooks, because I think that health and wellness is a holistic approach, that it must be fun and immersive. In parallel to naturopathy, you will find complementary treatments such as foot reflexology, chi nei tsang and energetic body and face massages. I have at heart to transmit what I know to the greatest number of people, through my human values such as empathy and benevolence. I have therefore decided not to specialize, even though I must say that I particularly help women to feel more peaceful, better in their body and in their head, to regain their self-confidence and to learn to let go.
My mantra: Health rhymes with pleasure
Website : https://www.palosantoandcoconut.com/
Céline Neuville ROY
– Sculpting the bodies of women over 45 –

Passionate about the body, which she describes as a "magnificent machine" and about biomechanics, this 48 year old former professional dancer has been inspired by different currents such as dance, Pilates, where she trained in New York, yoga, Dr. De Gasquet's Posturo-Respiratory approach, of which she is certified, fascia therapy, poly-vagal therapy, etc… But it is above all on her own body, a true laboratory of experimentation, and that of her students, which she scrutinizes in the slightest detail, that she is constantly searching for the most effective movements.

Website : https://centrepilatescelineroy.com/