[MY] PERFECTING HYDRATING EMULSION
SUCCINIC ACID | MARINE POSTBIOTIC EXTRACTS| PATENTED OAT EXTRACT | BURDOCK | ZINC | LIQUORICE | IMMORTELLE
Moisturising emulsion with a fresh and velvety texture ideal for moisturising and balancing skin prone to imperfections, soothing the skin, helping to reduce marks and redness, but also reinforcing the skin's barrier, homogenising the complexion and absorbing excess sebum over time, without drying out. This emulsion works in the direction of the skin's microbiome to durably reinforce its barrier role and limit the P Acnes bacteria responsible for skin inflammations. Its synergy of natural active ingredients also helps to boost the skin's regeneration mechanisms (boosts the production of ceramides and collagen). Suitable for normal to oily skin, even sensitive skin. (40ml for 40 days)
CERTIFIED ORGANIC | NATURAL FRAGRANCE | MADE IN FRANCE
Only
50,00

€
left to get free shipping!
40 ml
40 jours
Did you know that?
There are phases of life when we are much more sensitive than others to endocrine disruptors, literally more "porous", particularly during hormonal storms such as the first 1000 days of our lives, puberty (organ formation phases), but also the perimenopause, where this can be felt through disturbances in the skin.
More than 50% of women over the age of 25 regularly suffer from hormonal imperfections! However, the vast majority of the solutions on offer are based on salicylic acid, a suspected endocrine disruptor, or on substances that are quite scouring or allergenic (fruit acids, black cumin oil and essential oils in particular)
We propose a gentle anti-imperfection revolution by tackling the root causes of hormonal imperfections (inflammation, the composition of the skin microbiota, liver detoxification) while helping our skin to regain its state of balance thanks to a selection of gentle, non-stripping active ingredients that work in the direction of the skin flora.
Our perfecting moisturizing emulsion, with its fresh and velvety texture, combines 3 complementary actions:
Strengthens the skin's defences and the skin microbiome
Moisturises and soothes
Homogenises and matifies the complexion (anti-redness, anti-shine, pore reduction)
AT THE HEART OF OUR FORMULA:
1. Active ingredients to strengthen and balance the skin microbiome
Discover an anti-blemish emulsion that is both very gentle (without salicylic acid or essential oils) and very effective thanks to active ingredients that work with the skin microbiome to balance its composition and boost the skin's health and natural defences:
– Succinic acid, a new generation of acid tested to be more effective than salicylic acid on acne, is ideal for sensitive skin as it works in the direction of the skin microbiota, strengthening and rebalancing it, and promoting its healthy composition.
– A new complex of marine post-biotics helps to rebalance the skin microbiome by limiting the presence of the P Acnes bacteria responsible for acne outbreaks, while regulating the excess sebum present on the skin over time.
– A patented regenerating oat extract, which, in addition to boosting the production of ceramides and collagen by the skin, is healing and helps strengthen the skin barrier and water loss, while limiting the proliferation of the P Acnes bacteria.
– A complex based on burdock root, which naturally contains pre- and post-biotics, with proven effectiveness in balancing the microbiota and strengthening the skin barrier, making the skin more comfortable and reducing redness.
2. A synergy of active ingredients to soothe inflammation and boost the skin's regeneration mechanisms (Moisturises and soothes)
– Succinic acid*, an anti-imperfection active ingredient with proven anti-microbial efficacy, suitable for sensitive skin.
Derived from green biotechnology (by fermentation of sugar), its effectiveness on acne has been demonstrated to be superior to that of salicylic acid. Its strength? It is able to control the bacteria on the skin that cause acne, drying up pimples and preventing the formation of new skin eruptions. The skin also looks less oily and healthier.
Succinic acid acts on 6 levels (proven in vitro, dosed at 2%):
Anti-ageing activity: by inhibiting the enzyme involved in the degradation of collagen
Anti-microbial activity: it helps control the type of bacteria present on the skin and balances the skin microbiome
Anti-acne with better measured results on acne than salicylic acid!
Anti-pollution and detoxifying activity for the skin
Energises and revitalises the skin by increasing the activity of the mitochondria of the skin cells.
Read our article on succinic acid
– An extract of anti-inflammatory liquorice root: An anti-irritant agent with very interesting sebum-regulating properties by partially inhibiting the activity of the sebaceous glands that produce sebum. It is also a very gentle active ingredient for the skin, anti-redness.
– Zinc is recognised for its global virtues against acne: sebo-regulating, anti-bacterial, healing.
A multi-benefit complex, Zinc PCA, a combination of zinc and L-PCA, has a high bioavailability which makes it particularly effective:*
-By inhibiting 5 α-reductase to limit sebum production, the skin appears clearer and more matte
-Thanks to its antibacterial properties, particularly with regard to C. acnes, this combination helps to reduce imperfections.
-Finally, this complex reinforces the skin's hydration and barrier function for greater comfort and improved skin integrity.
3. Active ingredients to homogenise and mattify the complexion
A comfortable and moisturising daily care product that avoids the yo-yo effect of skin imperfections at the worst moments of the cycle.
Goodbye to high doses of matifying powders, welcome to the promising highly bio-available marine post-biotics that help absorb excess sebum over time, without drying out.
– The innovative marine postbiotic complex will act on the root causes of sebum secretion in order to regulate excess sebum over time and reduce pore size. This marine Exo PolySaccharide (vegan) is derived from green biotechnology and will improve the quality of the skin while respecting its hydration and reinforcing the skin barrier by acting on stress and inflammation, reducing the number of dilated pores and blackheads and the size of the pores.
– Patented oat extract and jojoba oil have proven emollient, moisturizing and soothing properties, without comedogenic effects, as they are oils that closely resemble the skin's natural sebum composition.
Our patented "Swiss Army knife" oat extract is recognised for its moisturising, soothing, healing and anti-acne activity, its role in protecting the skin barrier and also its central role in reactivating the skin's regeneration mechanisms (boosting ceramide and collagen levels).
A velvety, fresh, non-greasy, matifying and comfortable texture, ideal as a make-up base (no "braking" texture effect).
With a delicate natural Rose/Hibiscus/Raspberry fragrance.
VEGAN | Certified ORGANIC by COSMOS | NATURAL PERFUM
Rated "Excellent" on Yuka and all rating applications.
To find out more about your hormonal profile, take the test !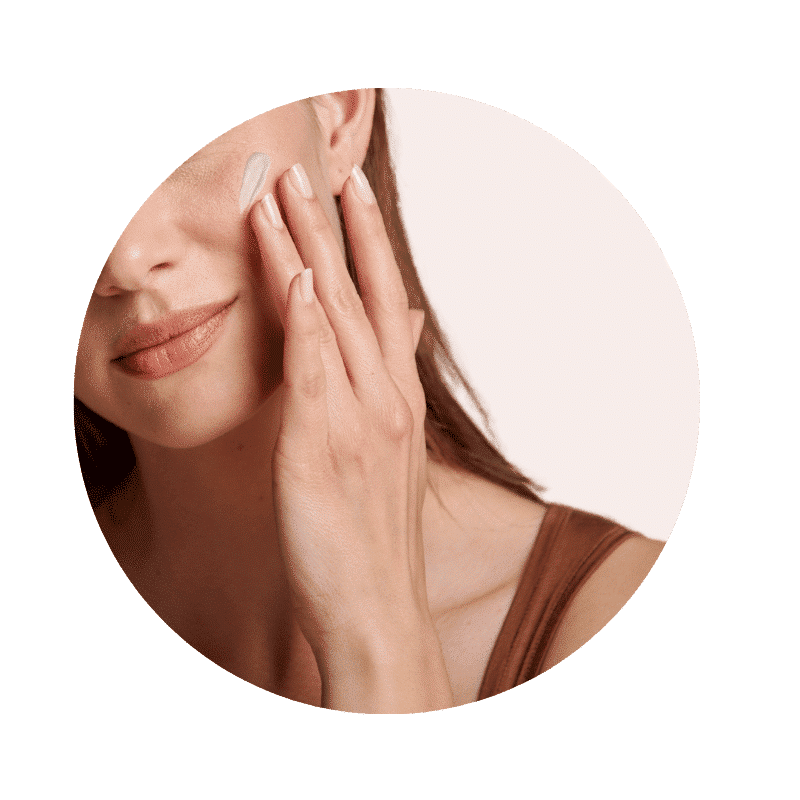 Apply morning and/or evening to the face and neck, ideal as a make-up base.
Can be mixed with the regenerating oil if needed (add 1 drop directly to a hazelnut of emulsion, mix and apply to the driest areas).
Approximately 40 days of use.
If contact with the eyes, rinse thoroughly. Do not apply to lesions, keep out of reach of children. In case of intolerance or irritation, consult a doctor.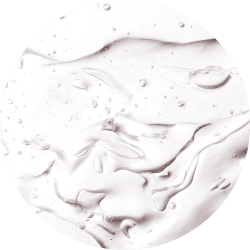 New generation of acid not only tested more effective than salicylic acid on acne, but also ideal for sensitive skin because it works in the direction of the skin microbiota, strengthening and rebalancing it, without stripping the skin.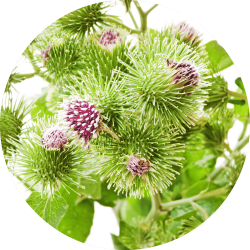 2 complexes of pre- and post-biotics that act in synergy for : The balance of the cutaneous microbiota, the comfort of the skin, the cutaneous rednesses and the reinforcement of the cutaneous barrier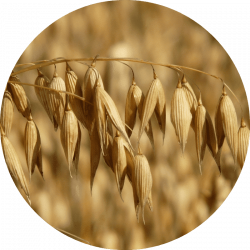 Our patented extract of Swiss knife oats is recognized for its moisturizing, soothing, anti-acne, protective role of the skin barrier but also in the reactivation of the mechanisms of regeneration of the skin (rate of ceramides..)
INGREDIENTS : AQUA, HELICHRYSUM ITALICUM FLOWER, WATER*, PROPANEDIOL DICAPRYLATE, GLYCERIN**, C10-18TRYGLYCERIDES, GLYCERYL STEARATE CITRATE, PROPANEDIOL, SIMMONDSIA CHINENSIS SEED OIL*, SUCCINIC ACID, SODIUM HYDROXIDE, GLUCONOLACTONE, PARFUM, SCLEROTIUM GUM, AVENA SATIVA KERNEL EXTRACT, ZINC PCA, SODIUM BENZOATE, PROPYLENE GLYCOL, HELIANTHUS ANNUUS SEED OIL, TOCOPHEROL,
DIPOTASSIUM GLYCYRRHIZATE, ALOE BARBADENSIS LEAF JUICE POWER*, PHENETHYL ALCOHOL, SACCHARIDE ISOMERATE, CALCIUM GLUCONATE, ARCTIUM LAPPA ROOT EXTRACT, PHOSPHORIC ACID
*Ingredients from Organic Agriculture.
**Processed from Organic Ingredients.
99% of the total is of natural origin. 30,27% of the total ingredients are from Organic Agriculture.
Organic Agriculture. COSMOS ORGANIC certified by Ecocert Greenlife according to the COSMOS standard available on http://COSMOS.ecocert.com
If contact with the eyes, rinse thoroughly. Do not apply to lesions, do not leave within the reach of children. In case of intolerance or irritation, consult a doctor.
Browse photos and reviews of our customers
Efficiency test carried out by an independent laboratory under dermatological control on 21 women between 19 and 69 years of age (average age 47) with sensitive skin with imperfections
The skin is matified in the long term
The product improves the overall appearance of the skin
The absorption of the product is fast
The product respects even sensitive skin
The product provides a feeling of comfort over time
The product is a good base for makeup
The product limits the inflammation of skin imperfections
The product provides a soothing sensation
40 ml
40 jours