hormonal imbalance in adults
When it comes to our hormones, many of us think of teenagers in the throes of puberty and the various problems they can encounter. What many people don't realize is that adults can also experience hormonal imbalances. Whether it's sleep problems, weight gain, fatigue or mood swings, hormonal imbalance can have a huge impact on your life.
Here's how you can manage it.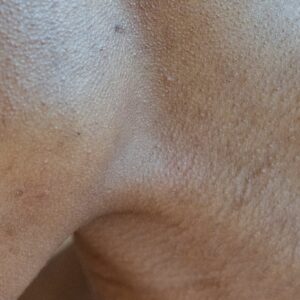 Understanding the causes of hormonal imbalance
Before you can effectively manage your hormonal imbalance, you need to understand what may be causing it. Most often, these imbalances are due to an underlying health issue, such as a thyroid problem or polycystic ovary syndrome (PCOS). It's also common for women over 45 to experience a drop in estrogen levels due to menopause.
In addition, lifestyle factors such as diet, stress levels and lack of exercise can contribute to hormonal problems.
Know your treatment options
If you think you're suffering from a hormonal imbalance, it's important to talk to your doctor or healthcare provider as soon as possible. They will be able to recommend a number of treatment options based on their own assessment and diagnosis. These may include dietary changes, medication or even hormone replacement therapy if necessary. Depending on the severity of the problem, more aggressive treatments, such as surgery, may be necessary in some cases.
Take control of your life
To manage a hormonal imbalance, it's important not only to address any underlying medical issues, but also to make lifestyle changes to get your hormones under control. This means eating a balanced diet, rich in fresh fruit and vegetables, while reducing processed foods and refined sugars, and getting regular physical activity every day. Also try to reduce your stress levels by practicing calming activities, such as yoga or meditation, and get a restful night's sleep.
There's also our [MY] Essentiels Sérénité food supplement, which will help you regulate stress and cravings.
There are many causes of adult acne:
Hormones: hormonal variations can be the cause of adult acne. This is particularly true during the menstrual cycle, when taking certain contraceptives, but also during pregnancy or menopause.
Stress: in stressful situations, the body produces cortisol, increasing the risk of infection of pores by the bacteria responsible for acne.
Food: when food is too sweet or too fatty, acne can appear.
Certain beauty products: such products must be fragrance-free and adapted to each skin type. If not, they can cause acne flare-ups.
Our Elixir Détox, is one of our flagship products for stimulating detoxification and drainage of the body and promoting clear, blemish-free skin and a radiant complexion.