ASHWAGANDHA EXTRACT | LEMON BALM EXTRACT | ROSEMARY | VITAMINS B6, B9 & D3
Food supplement adapted to women's cycles specially developed to accompany women during their hormonal variations (premenstrual syndrome, peri-menopause…) leading to emotional and physical imbalances (fatigue, mental fog), to preserve their hormonal balance and to reinforce our metabolism against oxidative stress and inflammation. 100% of the testers note a positive effect on their sleep and comfort during the cycles. 
180 tablets (Net weight: 90g)
Only
50,00

€
left to get free shipping!
180 tablets
45 days
of women find that taking it promotes mental serenity
of women find that taking it reduces agitation and stress
of women find that the plug promotes calm and relaxation
No it is not serious, we just ask you to stop it during your pregnancy, it is not advised.A complete natural formula specifically adapted to the female metabolism to alleviate the effects of stress, prevent oxidative damage and live better with our hormonal cycles (premenstrual syndrome, post partum, peri menopause)
[MY] Female Hormonal Balance has been specially developed to accompany women during their hormonal variations leading to emotional and physical imbalances (fatigue, mental fog) and contribute to a better hormonal regulation.
This food supplement dosed in active ingredients recognized by numerous studies and acting in synergy, will act particularly at 3 levels of the root causes of hormonal imbalances (PMS, endometriosis, PCOS, perimenopause …) :
Fights against oxidative stress and the phenomenon of inflammation
Contributes to the proper detoxification and hormonal regulation by supporting the liver
Helps to modulate the level of cortisol (stress hormone) in the body
AT THE HEART OF THE FORMULA
– KSM-66 ashwagandha extract with 5% withalonides (600mg EQPS) has "adaptogenic" properties, which means it can target your metabolic needs. Ashwagandha contributes to maintaining a good physical, mental and emotional balance, particularly in times of nervous tension. It would have an effect on the modulation of cortisol (stress hormone).
– The extract of lemon balm titrated in rosmarinic acid (400mg EQPS), powerful antioxidant which contributes to prevent the oxidative stress, has a well known relaxing and calming action. Lemon balm contributes in particular to decrease agitation and nervousness and to find a better sleep, while supporting a greater interior calm during the day. According to several studies, it has beneficial effects on pain related to menstruation.
– The rosemary (2000mg EQPS) will act in synergy with the lemon balm and the ashwagandha on the antioxydant prevention, the reinforcement of the body and the immune system and on tiredness. Thanks to its hepato-protective properties, rosemary supports the purification functions of the liver, the central organ of hormonal detoxification. Ideal to detoxify its hormones in periods of irregular variations and avoid water retention and bloating.
– The vitamin B6 P5P and the vitamin B9 contribute to regulate the hormonal activity. In synergy with the other active ingredients, they will notably participate in the normal functioning of the nervous system, which is very interdependent with the hormonal system, and reduce fatigue.
– The natural vitamin D3 acts in a preventive way by contributing to the support of the immune system and to the maintenance of a good muscular function and a normal bone structure, very important capital to be preserved in the women especially from 40 years (80% of the women miss vitamin D according to the study SUVIMAX).
A complete formula specially designed to help women better cope with hormonal fluctuations, preserve their emotional balance and sleep by modulating the effects of stress, while preventing oxidative damage and inflammation.
Dosage: 4 tablets per day. For 45 days.
100% recyclable PET pill box.
VEGAN formula.
99.73% of the total ingredients are ORGANIC.
To find out more about your hormonal profile, take the test !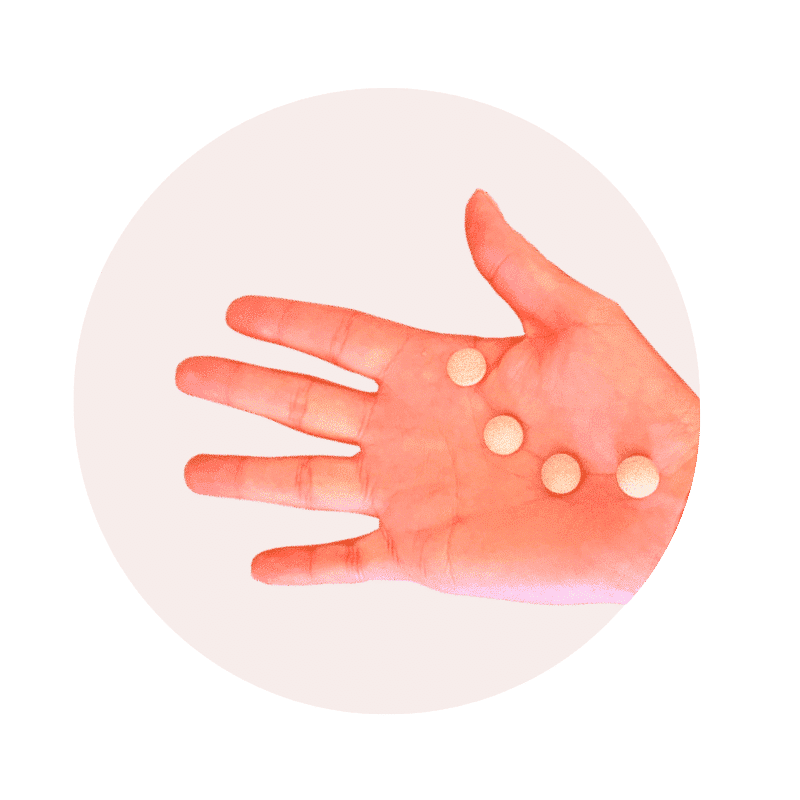 Take 4 tablets a day, preferably in the morning during breakfast (to be swallowed or crushed with the back of a spoon and mixed with your drink as you prefer).
You can start taking it at any time during your cycle, ideally at least 2 weeks before your period.
We recommend taking it for 3 months (2 to 3 full cycles) for optimal results.
Then take a break for a few weeks to see how long the effects last and resume when needed.
A pillbox represents 45 days of intake, to rebalance over a full cycle and feel more lasting effects.
Precautions for use : food supplements must be consumed within the framework of a healthy lifestyle and a varied and balanced diet. Keep out of reach of children. Respect the recommended doses. Not recommended for pregnant or breast-feeding women and children under 16 years old. In case of treatment, ask your doctor for advice.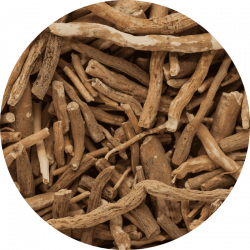 Helps to maintain a good physical, mental and emotional balance.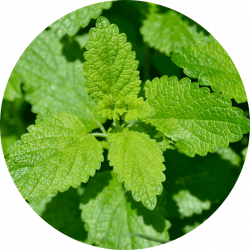 Helps to prevent oxidative stress and helps to reduce agitation and nervousness and to improve sleep quality.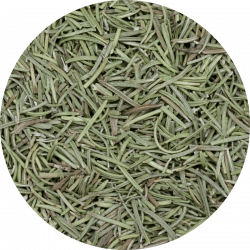 Supports the purification functions of the liver, the central organ of hormonal detoxification.
INGRÉDIENTS (4 comprimés) : GOMME D'ACACIA*, EXTRAIT DE ROMARIN* 500 MG (2000 MG EQPS**), EXTRAIT DE MÉLISSE* (400 MG EQPS), AMIDON DE RIZ*, EXTRAIT D'ASHWAGANDHA* DOSÉ À 5% DE WHITANOLIDES 60 MG (600 MG EQPS**),  VITAMINE B61,4 MG (100% DES VNR***), VITAMINE B9 200 µG (100% DES VNR***),VITAMINE D3 5 µG (100% DES VNR***),
** Dry plant equivalent.
*Organic ingredients.
99.73% of the total ingredients are ORGANIC.
***Nutritional reference values.
Browse photos and reviews of our customers
PROTOCOL: Satisfaction tests carried out on 40 female beta-testers, average age 45.
THE GRIP PROMOTES MENTAL SERENITY
INTAKE REDUCES AGITATION & STRESS
THE GRIP PROMOTES CALM AND RELAXATION
TAKING PROMOTES A GOOD MOOD
THE INTAKE REDUCES FATIGUE
I FIND A CLEARER MIND, REDUCES THE IMPRESSION OF MENTAL FOG
THE INTAKE REDUCES NERVOUSNESS DURING THE DAY
THE INTAKE PROMOTES A BETTER QUALITY OF SLEEP
THE INTAKE HELPS TO FIND A CLEARER SKIN (REDUCTION OF HORMONAL ACNE)
I AM READY TO REPURCHASE THE PRODUCT
180 tablets
45 days