A comforting and antioxidant RECIPE
Immerse yourself in a taste experience with our Golden Latte with raw cocoa from Carrés Sauvages.
Imagine savoring every sip of this comforting drink, combining the richness of Carrés Sauvages raw cocoa with the spicy heat of turmeric. A delicious, easy-to-make recipe to delight your taste buds.
The many benefits of raw cocoa:
Acts as an antioxidant and helps neutralize free radicals in the body, protecting against chronic disease and premature aging.
The polyphenols present in raw cocoa are capable of reducing the risk factors for cardiovascular disease.
Turmeric acts as an antioxidant as well as a joint protector, liver friend, digestive aid and anti-inflammatory.
Come and discover our limited-edition [MY] Yummy Glow Pack for the Christmas season, in collaboration with Carrés Sauvages chocolatiers.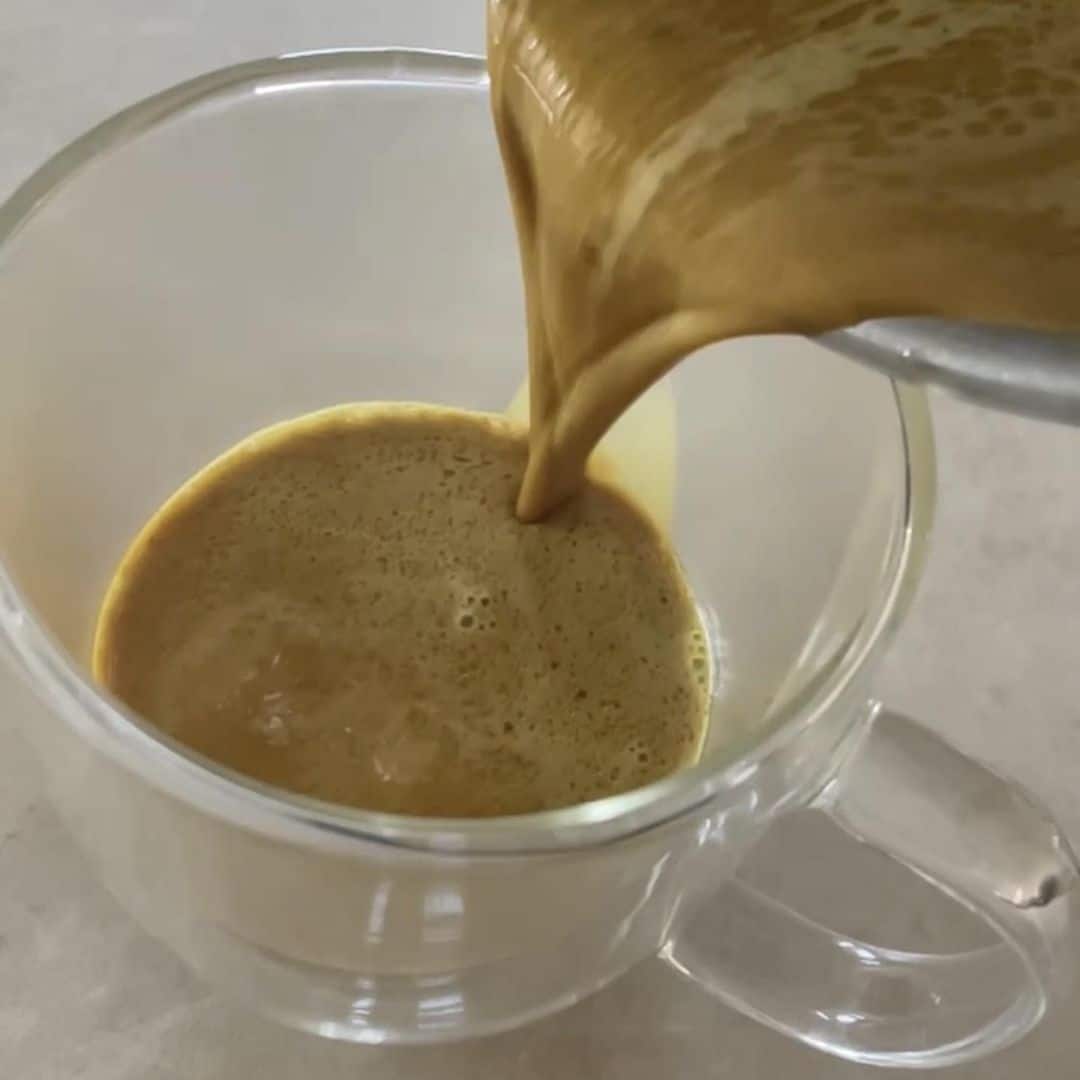 200 mL sugar-free almond milk
5 teaspoons turmeric
4-5 teaspoons raw cocoa powder
1 pinch nutmeg powder and pepper
1 teaspoon coconut oil
1 cinnamon stick or cinnamon powder (optional)
Acacia honey or maple syrup for sweetening