[MY] DETOX ELIXIR CLEAN SKIN
BROCCOLI DIM | BURDOCK | DESMODIUM | STINGING NETTLE | ROSEMARY | PILOSELLA | ZINC GLUCONATE
Discover a concentrated elixir (HTVE® Patent: High Technology Vegetal Extract) rich in Broccoli DIM titrated to 10% glucoraphanin, in concentrates of 5 plants (Burdock, Nettle, Pilosella, Desmodium, Rosemary) and in Zinc Gluconate to stimulate detoxification and drainage of the organism and to promote a clear skin, without imperfections and a radiant complexion (30ml for 15 days)
VEGAN | GLUTEN FREE |
Only
50,00

€
left to get free shipping!
30 mL
Discover a concentrated elixir (HTVE® Patent: High Technology Vegetal Extract) rich in Broccoli DIM titrated to 10% glucoraphanin, in concentrates of 5 plants (Burdock, Nettle, Pilosella, Desmodium, Rosemary) and in Zinc Gluconate to stimulate detoxification and drainage of the organism and to promote a clear skin, without imperfections and a radiant complexion (30ml for 15 days)
AT THE HEART OF OUR FORMULA:
– DIM's patented extract of activated Broccoli, titrated to 10% glucoraphanin, is recognized by numerous studies to specifically contribute to the detoxification of estrogen by the liver.
– Burdock is an anti-inflammatory and antioxidant plant known to fight against skin blemishes and soothe inflammation.
– Desmodium, a very good hepatic drainer, supports the functioning of the liver.
– Nettle is known to contribute to a clearer skin, to help the skins with problems and to support the renal elimination of water.
– Rosemary is a powerful antioxidant traditionally recognized to support the functions of purification of the body and liver, and help regulate female hormones.
– The Piloselle participates in the urinary comfort by stimulating the elimination of water and toxins and facilitating the functions of elimination of the organization.
– Zinc Gluconate, helps to fight against oxidative stress and contributes to maintain healthy skin (skin, hair, nails). It is also traditionally used to fight against the problems of imperfections of the skin, particularly during our cycles.
To find out more about your hormonal profile, take the test!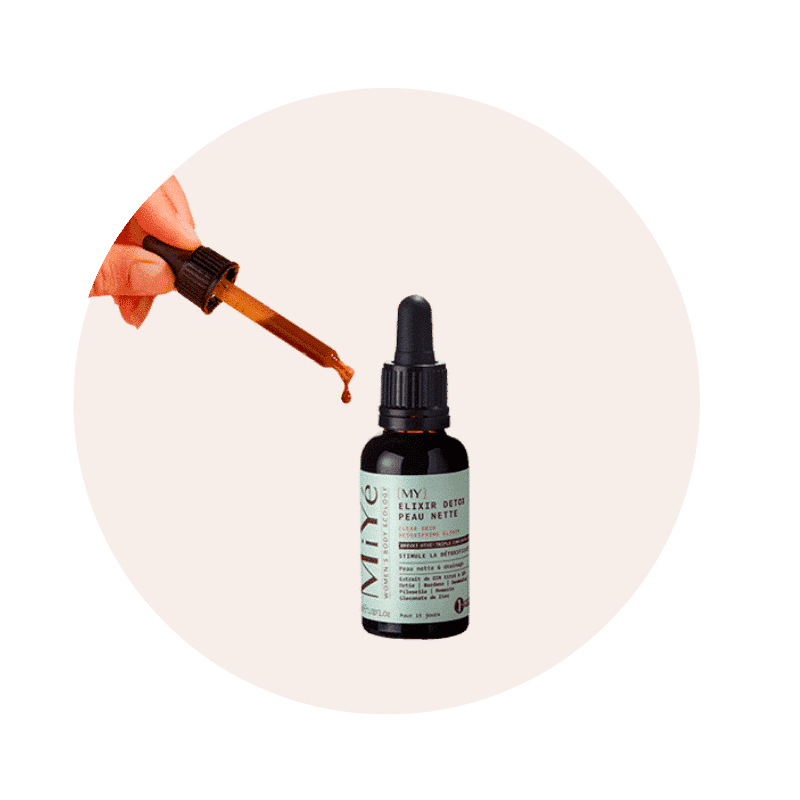 Shake well before use and pour 4 half pipettes or 1 half teaspoon per day into a base of water, and then keep the bottle in a cool place.
If the pipette gets stuck, run it under hot water.
This natural herbal taste has been softened by a little natural mint flavouring but you can sweeten it even more by mixing it with your yoghurt, tea or compote.
To be taken preferably during the 15 days preceding menstruation, after excesses or during seasonal changes.
To be kept in a cool place after opening and to be consumed within a month.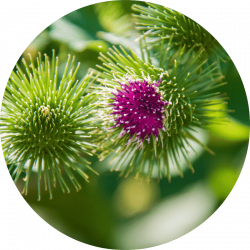 Fights against skin imperfections and soothes inflammation.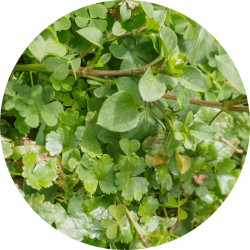 Is a very good hepatic drainer, supports the functioning of the liver.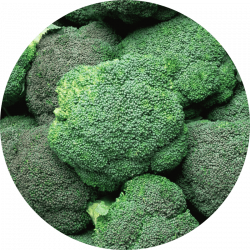 BROCCOLI EXTRACT TITRATED IN GLUCORAPHANIN
Contributes specifically to the detoxification of estrogens by the liver.
INGREDIENTS (PER 2 ML DOSE): VEGETABLE GLYCERIN (E422) 600MG, BROCCOLI ACTIVE DIM (DI-INDOLYMETHANE) TITRATED TO MINIMUM 10% GLUCORAPHANIN 100MG, CONCENTRATED INFUSIONS OF STINGING NETTLE* 100MG EQPS**, DESMODIUM* 600MG EQPS**, OF ROSEMARY* 1500MG EQPS**, OF PILOSELLE* 400MG EQPS** AND OF BURDOCK* 1320MG EQPS**, EMULSION OF ESSENTIAL OIL OF PEPPERMINT 5%* 0,6MG, GLUCONATE OF ZINC 10MG (100%VNR***)
*Ingredient from organic farming
**Dry Plant Equivalent
***Nutritional reference values.
Browse photos and reviews of our customers
In stock
30 mL