[MY] ESSENTIAL INTIMATE AND INTESTINAL FLORA
PATENTED PROBIOTIC COMPLEX | PREBIOTICS (INULIN) | TITRATED CRANBERRY
Thanks to the synergy of 4 patented SynBalance® strains of lactobacilli and bifidobacteria, backed by 3 clinical trials, [MY] Essentiels intimate and intestinal flora, a probiotic complex, contributes to a healthy balance of vaginal and intestinal flora. The strains act in association with chicory inulin, which contributes to intestinal well-being, and with cranberry, titrated to 20% proanthocyanidins (PACS), traditionally used for intimate discomfort. 60 easy-to-swallow gastro-resistant vegetarian capsules (for 1 month).
VEGAN | PHYTOHORMONE-FREE | GLUTEN-FREE
Only
50,00

€
left to get free shipping!
60 gélules gastro-résistantes
30 days
3 ACTIONS: PREVENT / PROTECT / REEQUILIBRATE (intimate flora)
As our vaginal and intestinal flora are intimately linked, the balance of one reflects the general state of the other. However, periods of hormonal change (menstruation, pregnancy, menopause) can disrupt our flora, making them vulnerable and encouraging discomfort, both intimate and intestinal.
[MY] Essentiels Intimate & Intestinal Flora has been specially developed to support women through hormonal changes by protecting their intimate and intestinal microbiota and rebalancing their flora with the most complementary strains that act on these 2 flora.
A synergy of Synbalance® patented probiotics, prebiotics and cranberry, our supplement meets 3 intimate needs:
Help maintain a healthy intimate flora
Help prevent recurrent intimate and urinary tract infections
Strengthen the intestinal mucosa and limit digestive discomfort and bloating
AT THE HEART OF OUR FORMULA:
Help maintain healthy intimate flora
Discover a food supplement that takes care of your intimate and intestinal flora. [MY] Essentiels Flore intime & intestinale is a real concentrate of active ingredients to help balance the vaginal microbiota (multiplication of good bacteria) and protect the mucous membranes.
–The combination of 3 patented SynBalance ® probiotic strains (Lactobacillus rhamnosus LRH020, Lactobacillus plantarum PBS067, Bifidobacterium animalis lactis BL050) and a strain of Lactobacillus acidophilus PBS066 work in synergy to restore and maintain the balance of vaginal and intestinal flora.
The L. plantarum PBS067, L. rhamnosus LRH020 and B. lactis BL050 strains have been selected for their antimicrobial and immunomodulatory properties, useful for maintaining women's intimate health. They were administered in a preclinical study on 40 premenopausal women. The oral intake of 3 billion live probiotics per day, contained in a single dose of the product, has been shown to modulate the composition of the vaginal microbiota, reconstituting it with the beneficial species taken after just one week of treatment.
This probiotic complex is associated with the L.acidophilus PBS066 strain, dominant in the vaginal ecosystem. It has a proven action on vaginal colonization and antimicrobial activity, thanks to its probiotic potential to restore or maintain a healthy vaginal balance. It helps maintain an acid pH in the intimate area by producing lactic acid.
These strains have the capacity to colonize the vaginal epithelium even when introduced orally. This probiotic complex therefore acts as a preventive and complementary treatment for female infections and intimate disorders.
Help prevent recurrent urinary tract and intimate infections
–The SynBalance ® probiotic complex (L.rhamnosus LRH020, L.plantarum PBS067, B.animalis BL050) promotes the development of protective vaginal bacteria and reduces the symptoms and recurrence of vaginosis*.
* Results obtained from clinical studies conducted on the SynBalance® patented probiotic complex in a population of post-menopausal women. Effective dose of 5 billion CFUs guaranteed until the end of the shelf life.
Probiotics have a role to play in balancing intimate flora and reducing the risk of intimate infections and bacterial vaginosis. The L.plantarum PBS067 strain is present in the vaginal tract and has been shown to reduce the risk of bacterial vaginosis, including Candida infections. These antifungal and antimicrobial functions rely on the high production of a particular class of bacterial toxins, the bacteriocins.
–Lacidophilus PBS066 is a probiotic strain capable of reducing infections of the gastrointestinal tract and urinary tract. L.acidophilus produces antimicrobial molecules such as lactacin B. This toxin is a bacteriocin. This toxin is a bacteriocin, capable of killing or blocking pathogenic bacteria such as Escherichia Coli or Gardnerella vaginalis, pathogens responsible for vaginosis and infections.
–Cranberry, with 20% PACs (36mg for 2 capsules), is traditionally used to treat intimate discomfort. It contains proanthocyanidins (PACs), antioxidants responsible for the anti-adhesion effect. PACs inhibit the adhesion of certain bacteria, such as Escherichia coli (E. coli), the pathogen most frequently responsible for urinary tract infections in women aged 15 to 65 (80% of cases). Cranberry therefore helps prevent urinary tract infections by limiting bacterial proliferation in intimate flora.
Strengthen the intestinal mucosa and limit digestive discomfort and bloating
–The probiotic strain Lactobacillus plantarum PBS067 has been the subject of over 65 clinical studies demonstrating its benefits for gastrointestinal health and iron absorption. It is particularly effective in reducing digestive disorders such as bloating and abdominal pain. In fact, it can help maintain the balance of intestinal flora by promoting the growth of beneficial bacteria in the intestine. It also contributes to the breakdown of dietary fiber, promoting healthy digestion.
–Bifidobacterium animalis spp lactis BL050 is a bifidobacterium recognized for its potential to support intestinal health. This probiotic strain colonizes mainly the colon, where it helps maintain a healthy balance of intestinal flora. It has anti-inflammatory activity and produces short-chain fatty acids (SCFAs) beneficial to colon cells. Its development creates an unfavorable environment for the proliferation of certain pathogenic bacteria, including Enterobacteriaceae, responsible for infectious colitis. It promotes the growth of good bacteria in the intestine, helping to improve digestion, strengthen the intestinal barrier and reduce gastrointestinal problems such as bloating and constipation.
–Lactobacillus acidophilus PBS066 is a probiotic strain naturally present in the human intestine. It is recognized for its key role in maintaining optimal intestinal health. This probiotic strain colonizes mainly the small intestine, where it helps to balance intestinal flora by preventing the overgrowth of certain harmful bacteria.
–Chicory inulin is a prebiotic fiber that helps improve digestive health. By acting as a prebiotic, chicory inulin promotes the growth of beneficial intestinal bacteria. Inulin's probiotic effect is due to the fact that inulin is neither digested nor absorbed before reaching the colon: as it is intact, bacteria can feed on it. These bacteria are involved in the breakdown and fermentation of dietary fiber, which can improve overall digestion. Chicory inulin also contributes to intestinal regularity by promoting regular intestinal transit and limiting post-digestion discomforts such as bloating, flatulence and digestive disorders.
*Proanthocyanidins
Gastro-resistant vegetarian capsules. 100% recyclable PET pill box.
VEGAN formula. Not tested on animals.
Suitable for pregnant women.
Made in FRANCE
To be taken as part of a balanced diet rich in fiber / wholefoods / low GI
To find out more about your hormonal profile, take the test!
Take 2 capsules a day with a full glass of water, away from meals. For best results, take 1 capsule in the morning and 1 in the evening.
One box represents 30 days' intake.
One month's use is sufficient for optimum results. Then take a break for a few weeks to see how long the effects last, and resume when you feel the need.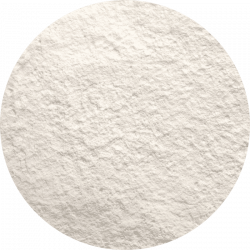 The combination of 4 probiotic strains (Lactobacillus acidophilus, Lactobacillus rhamnosus, Lactobacillus plantarum, Bifidobacterium animalis lactis) patented SynBalance® acts synergistically to restore and maintain the balance of vaginal and intestinal flora.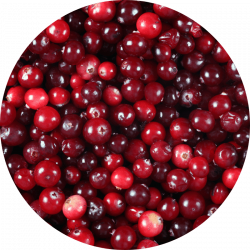 Cranberry, with 36 mg PACs* (proanthocyanidins) per day, is traditionally used to combat urinary tract infections and promote intimate comfort. Thanks to the PACs polyphenols it contains, at a dose of 36 mg per day recognized by numerous studies, the adhesion of germs to the urinary tract is very limited.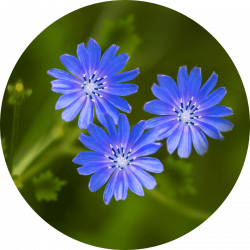 Chicory inulin is a prebiotic fiber that helps improve digestive health during the female cycle. Not degraded by the body's own enzymes, it helps facilitate transit and nourish and stimulate the activity of good bacteria in the intestinal and vaginal flora.
INGREDIENTS (2 capsules): CHICORICE INULIN (CICHORIUM INTYBUS) 324 MG, CRANBERRY BAY EXTRACT (VACCINIUM MACROCARPON AITON) 20% PACS* 180 MG INCLUDING 36 MG PACS* (9,000 MG EQPS**), DRCAPS : VEGETARIAN CAPSULE, SYNBALANCE® FEMME: 6 BILLION CFU***/G (LACTOBACILLUS RHAMNOSUS LRH020, BIFIDOBACTERIUM ANIMALIS SUBSP. LACTIS BL050, LACTOBACILLUS PLANTARUM PBS067), LACTOBACILLUS ACIDOPHILUS PBS066: 2 BILLION CFU***/G.
*Proanthocyanidins.
**Dry Plant Equivalent.
***Colony-forming unit.
Food supplements should be taken as part of a healthy lifestyle and balanced diet. Keep out of reach of children. Do not exceed recommended doses.
Browse photos and reviews of our customers
In stock
60 gélules gastro-résistantes
30 days