[MY] SMOOTHING BODY MASSAGE SERUM 100 ML
PATENTED LIPOSOME YAM EXTRACT | LICORICE EXTRACT | MAGNESIUM EXTRACT | ARNICA MONTANA | GINKGO BILOBA | IMMORTELLE HYDROLATE
Much more than a moisturizing body care product, this serum with its airy texture is a real concentrate of natural decongestant and anti-inflammatory active ingredients: it is used in local massage to soothe and decongest areas sensitized during our cycles (tense breasts & belly, heavy legs…).100% of the testers quickly feel a sensation of soothing on the massaged areas as well as a feeling of long-lasting comfort with the decongested, less heavy sensitive areas.
VEGAN | 100% NATURAL PERFUME | Certified ORGANIC
Rated "Excellent" on Yuka and all apps
Only
50,00

€
left to get free shipping!
100 mL
40 applications
of testers find the texture pleasant and quickly absorbed
of women feel a quick relief on the massaged areas
of testers find that the product provides a feeling of lasting comfort
Tight breasts and stomach, heavy legs or sensitive and tense areas related to premenstrual cycles and menopause…
[MY] Happy Cycles body serum, certified organic, is very gentle on the skin but rich in anti-inflammatory, draining and soothing active ingredients. It will help relieve tense and sensitive areas by local application/massage, while naturally contributing to a good hormonal balance thanks to yam in particular. Particularly indicated for the women who suffer from menstrual discomfort (premenstrual syndrome, post-partum, perimenopause?) in particular on the level of the chest and the belly, sensitive and tended zones.
– Our extract of Yam is recognized for its anti-spasmodic and analgesic properties during the periods. It is also a very popular plant to relieve menopausal disorders. Our extract is liposome, which allows for optimal absorption and bioavailability for the skin.
– Our Licorice extract has a powerful anti-inflammatory action.
– Our Magnesium extract, with anti-inflammatory, muscle relaxant and soothing properties, is ideal for stimulating the metabolism and reducing discomfort.
– Arnica Montana, rich in anti-inflammatory and analgesic principles, is recognized for its calming and soothing virtues by the WHO. It is a powerful ally against the discomfort and the painful tensions.
– Ginkgo Biloba, very rich in antioxidants, has circulatory and draining virtues.
– The hydrosol of Immortelle has properties recognized on the toning of the circulation, but also on its capacity to calm the inflammations, the rednesses, the itchings and the cutaneous discomforts.
– Aloe vera and sweet almond oil moisturize and soothe.
No perfume, no essential oils, no controversial ingredients
VEGAN. Certified organic by ECOCERT. NOT TESTED ON ANIMALS
Rated excellent on Yuka.
Made in France
100 ml – About 80 applications in local massage
To find out more about your hormonal profile, take the test !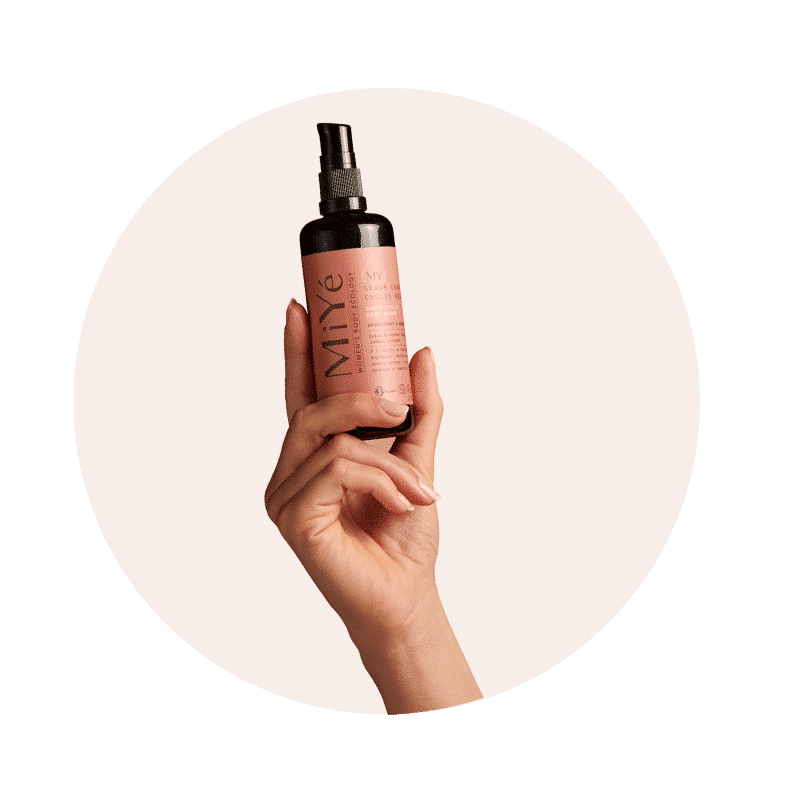 Massage for a few moments the sensitive areas (repeat 2 to 3 times a day during periods of discomfort if the need arises), and/or as a preventive measure 5 to 10 days before your period.
Dry and comfortable finish, quick re-dressing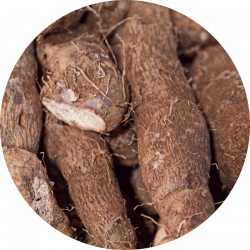 Recognized for its anti-spasmodic and analgesic properties during cycles.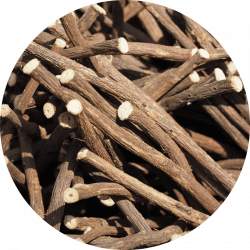 Has a powerful anti-inflammatory action.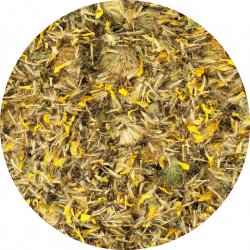 Rich in anti-inflammatory and analgesic principles, is recognized for its calming and softening properties.
INGRÉDIENTS : AQUA, GLYCÉRINE, PROPANEDIOL, HUILE DE PRUNUS AMYGDALUS DULCIS, EAU FLORALE D'HELICRYSUM ITALICUM, PCA MAGNÉSIUM, AMIDON DE TAPIOCA, PARFUM, GLUCONOLACTONE, LÉCITHINE, LYSOLÉCITHINE, GOMME SCLÉROTIQUE, BENZOATE DE SODIUM, PENTYLÈNE GLYCOL, PULLULAN, GOMME XANTHANE, KAOLIN, HYDROXYDE DE SODIUM, GLYCYRRHIZATE DIPOTASSIQUE, GLUCONATE DE SODIUM, POUDRE DE JUS DE FEUILLE D'ALOE BARBADENSIS, TOCOPHÉROL, HUILE DE GRAINES D'HELIANTHUS ANNUUS, FILTRAT DE FERMENT DE RACINE DE LEUCONOSTOC/RADISH, SILICE, EXTRAIT DE RACINE DE DIOSCOREA VILLOSA, EXTRAIT DE FLEUR D'ARNICA MONTANA, EXTRAIT DE FEUILLE DE GINKGO BILOBA, GLUCONATE DE CALCIUM.
99% of the total is of natural origin, 54% of the total ingredients are from Organic Agriculture.
Rated "Excellent" on Yuka and all apps
Browse photos and reviews of our customers
PROTOCOL: Satisfaction tests carried out on 22 beta-testers suffering from recurrent breast, stomach and heavy leg pain, for 21 days
THE TEXTURE IS PLEASANT AND QUICKLY ABSORBED
I QUICKLY FEEL A SOOTHING EFFECT ON THE MASSAGED AREAS
MY CHEST IS LESS TENSE AND UNCOMFORTABLE WITH THE APPLICATION OF THE SERUM
MY STOMACH IS LESS TENSE AND UNCOMFORTABLE WITH THE APPLICATION OF THE SERUM
I HAVE THE IMPRESSION THAT THE APPLICATION RELAXES AND RELIEVES
I HAVE THE IMPRESSION THAT THE SENSITIVE AREAS WHERE I APPLIED THE PRODUCT ARE DECONGESTED, LESS HEAVY
THE PRODUCT PROVIDES A LASTING FEELING OF COMFORT
THE APPLICATION OF THE SERUM RELAXES AND SOFTENS THE SKIN
In stock
100 mL
40 applications